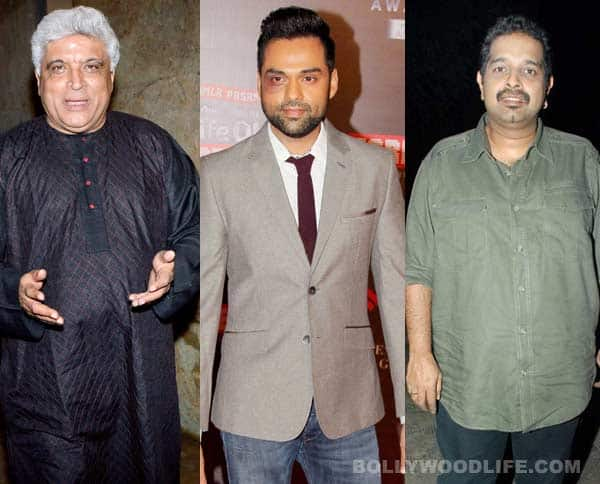 A war was brewing between music labels and music directors. B-town actors are protesting and here's some more goss
Recently, Abhay Deol walked at an event with a black eye. Turns out he was protesting against T-Series. The reason being that Bhushan Kumar, the owner of T-series has refused to pay royalty to Shankar Ehsaan Loy, the music directors of Abhay's upcoming film, One by Two. Now, it's not only Abhay reacting to T-series not paying royalty to artistes but also other popular figures like Javed Akhtar and Sajid Ali.
Akhtar said, "There are many people who are intimidated by the powerful and hence, sign away their rights. But the fact is that taking away royalty rights is an illegal act, it is a kind of forgery. Royalties are inseparable and what the music companies are asking us to do is akin to committing a crime." Sajid Ali said to a popular tabloid, "Everyone has to stand up and fight for royalty as a united front. I am not talking about any one particular music company here. The issue needs to be tackled at the grassroot level. Often there is no option but to sign the contract as we don't want our producers to suffer."
We hear that a few years ago, Javed Akhtar too was in a similar situation demanding that artists should be paid fifty percent of the profits made by music companies. Well now, we'll have to wait and watch happens in T-series versus Shankar Ehsaan Loy war. Keep watching this space!