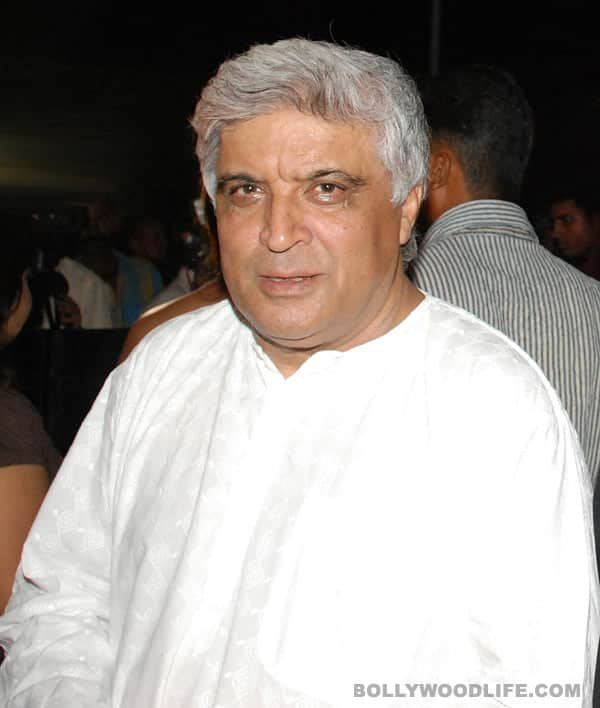 The well-known lyricist-writer's efforts to ensure better treatment to the literary community have paid off. The Rajya Sabha has passed the much-talked about bill amending copyright laws in the country
For a while now, Javed Akhtar had been fighting for the rights of writers, lyricists, singers and composers so that these artistes get a fair share in revenue in the form of royalties from music companies and production houses.
Yesterday, the Rajya Sabha finally passed the proposed amendments in the original Indian Copyright Bill enacted in 1957. Some of the core points reflected in the Copyright Amendment Bill include the right of author and music composer, right to the visually impaired, extending compulsory regime to unpublished work and imposition of punitive actions.
Other than Akhtar, B-towner Jaya Bachchan, who is also a Rajya Sabha member representing the Samajwadi Party, supported the Bill and spoke extensively on the prevalence of pirated songs and music. She stated that everybody who is involved in the creation of film songs should be rewarded as this music is "created collectively".
As soon as news of the Rajya Sabha passing the Copyright Amendment Bill spread, industry folk reacted. Singer Sonu Nigam tweeted: Copyright act passed by the Rajyasabha…for not just the composers and lyrics writer but singers too. Congratulations. Kudos @Javedakhtarjadu (sic).
Meanwhile, Akhtar's wife and actor did not just express joy over the victorious moment, but also spoke about how it would benefit the artistes themselves. "Hurrah copyright amendment bill passed in Rajya Sabha, Javed's historic moment to give lyricists composers 12 percent of their rightful share," she said.
However, a clause with the provision of giving royalty to the principal director of a film has been dropped in keeping with the suggestion of the Parliamentary Standing Committee. "We wanted to actually give this right over royalty to the principle director. He is perhaps principal creator. But there was a feeling expressed by Parliamentary Standing Committee that time is not ripe to give that right. So, we are dropping (it)," explained HRD minister Kapil Sibal.
Let's hope that this clause too makes its way into the copyright law very soon. But for now, at least the ball has been set rolling.