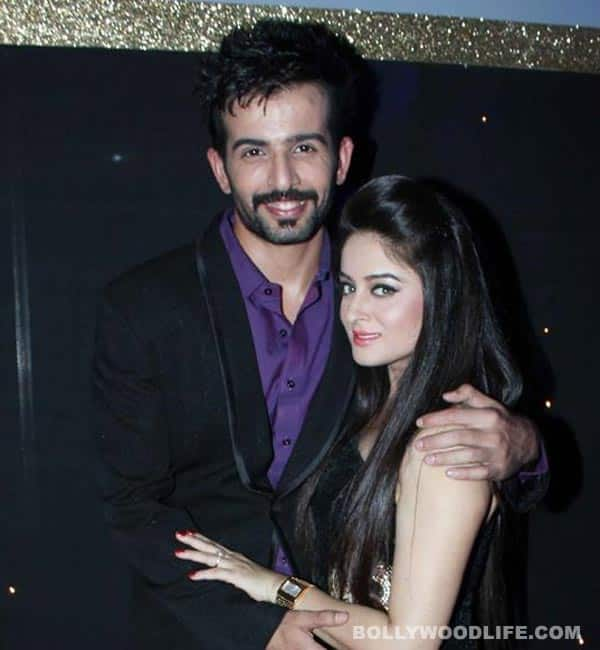 The TV actor is foraying into films and has two releases lined up
His debut film Hate Story 2 got delayed, but now Jay Bhanushali is enjoying a double whammy. He will have not one, but two releases within a month. Hate Story 2 will release in July while Desi Kattey will hit the screens by August-end. Chuckles Jay, "Luckily because of the delay I am having almost back-to-back releases and both have me in completely different roles. In Hate Story 2, I play a sweet lover boy and in Desi Kattey I am a gun-trotting guy, who ends up playing at the Olympics."
The promo song, the new version of Aaj phir tum pe.. from Hate Story 2 that has him smooching Surveen Chawla has become a talking point. "It's my favourite song and when I was told about it I was really excited, but if you are expecting more such steamy scenes in the film, you couldn't be more wrong," grins Jay adding that the original song picturised on Vinod Khanna and Madhuri Dixit-Nene itself is so hot that they had no choice but to make the new version racy! "After all, it's a consummation song," says Jay.
Speculation is rife that Jay is feeling sidelined in the movie and is upset that his role is shorter than Surveen's! "Not at all. I am an actor and it's very stupid to think of all this. My job is to do different stuff. If Nawazuddin Siddiqui hadn't played so many roles which were small and not the central part of the film like Peepli [Live] and New York, he wouldn't have been spotted by directors. I thought Hate Story 2 will be a nice way to come in a sweet and romantic role," explains Jay.
However, it's the action film Desi Kattey that has him really excited. Based in Kanpur it's about two friends who as kids work in a country made gun manufacturing company. As they grow up, they become experts at shooting. "Desi Kattey are handmade pistols and one has to practise hard to hit the target perfectly," says Jay who actually learned the basics of shooting. He went though a short course for it. "It wasn't easy as I had to look macho, shoot in a heroic way, take the perfect stance with the back ramrod straight and look convincing enough to represent my country," informs Jay.
Physically too, Jay underwent a lot of change. He lost a lot of weight, around 10 kilos for the first half where he had to sport a rugged look. For the second half where he is preparing for the Olympics he put on five-six kilos to project the right image. Besides, he sports a beard throughout the movie, so he did not shave for nine months!
Ask him what his wife Mahi Vij's reaction to his bearded look is and he grins, "She loved it at first but later started complaining that it pinches her a lot!" The duo has obviously put all the talk of trouble in their marriage behind them and are looking forward to his career in films. "We are going very strong. In fact Mahi was the one who pushed me to do both the films and is very excited," smiles Jay.