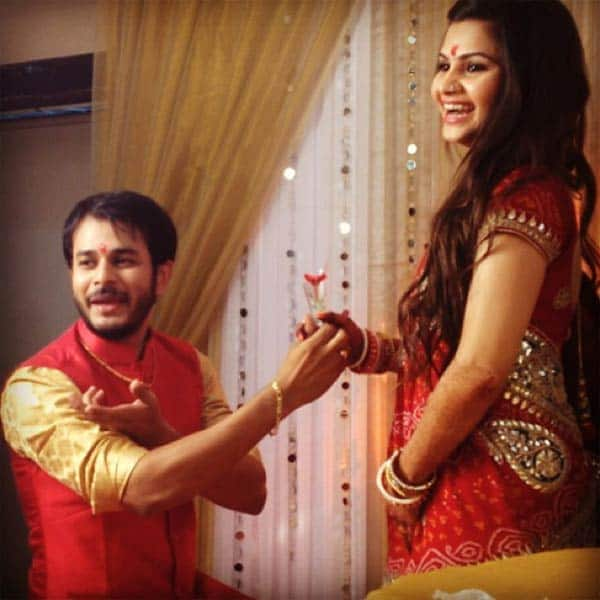 After having several relationships and love marriages onscreen, the popular actor is settling for an arranged marriage in his real life
Jay Soni got engaged today (October 15). Even though the alliance was arranged by his mother, there seems no love lost between the couple. You can see how the TV hero is down on one knee proposing to his fiancée, Pooja Shah. Awww… now isn't that just so romantic!
The actor who was last seen in the hit show, Sasuraal Genda Phool and Sanskaar Dharohar Apnon Ki, got engaged in a private ceremony in Goregaon, Mumbai today. A source informs that the actor is planning the wedding soon and will be inviting all his family and friends from the industry, but will keep it simple.
Jay has always been a private person, while his shows depict him as this dishy romancer, in real life he is just a loving mama's boy, and we love that in him, no?
BollywoodLife congratulates the happy couple and wish them good luck for their D Day!