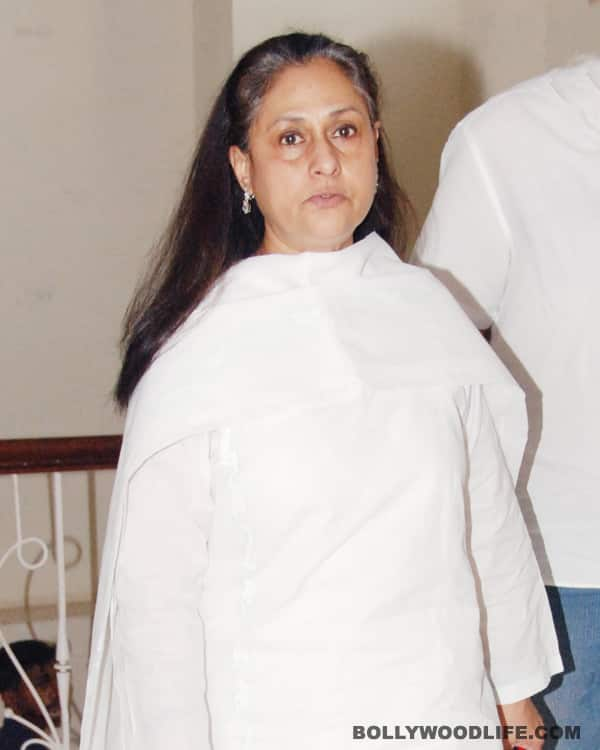 We hear she has asked for an official explanation
Jaya Bachchan is miffed. And understandably so. The actor became the focus of attention during the ceremony in which Rekha was sworn in as a member of the Rajya Sabha. Jaya was present at the ceremony as she too is a member of the Upper House of Parliament. However, Rekha's moment of pride turned out to be an embarrassment for Jaya as television cameras constantly turned towards her in a bid to capture her reaction.
The interest in her reaction rose from two facts – that Jaya represents the Samajwadi Party while Rekha was nominated by the Congress government, and the alleged personal rivalry between the two actors over Amitabh Bachchan. In the 1970s, rumours had alleged (and still continue to) that Rekha was involved with Amitabh in an extramarital affair. Of course both Amitabh and Jaya have always denied it while Rekha remains ambivalent. With the two women now being forced to come together at the Rajya Sabha, public and media interest in the ceremony was heightened. This didn't go down well with the Guddi actor. We've now heard that Jaya has asked for an official explanation from the Rajya Sabha secretariat, asking if the focus on her while Rekha was uttering her oath was deliberate. Technicians who were responsible for the footage are being questioned. The official debates have not even begun and the controversies have already started! Why aren't we surprised?