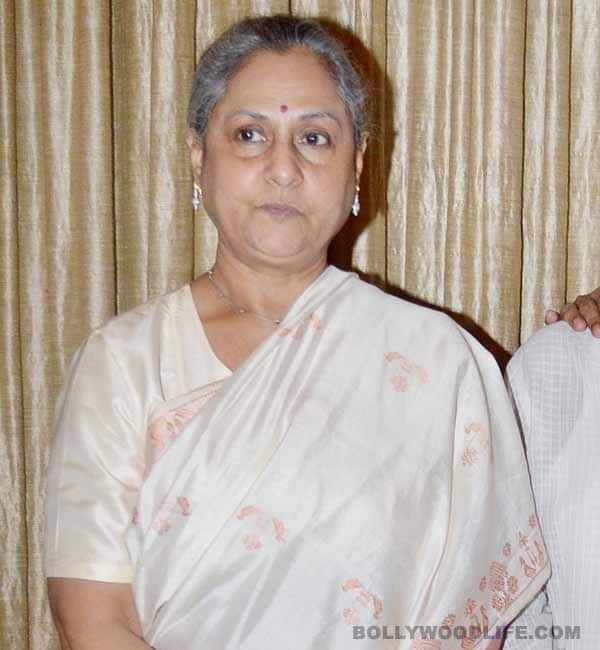 Jaya Bachchan recently attended Subhash Ghai's party along with her daughter-in-law. While the saas-bahu jodi looked great together, Abhishek Bachchan's mummy dearest suddenly lost her cool. Read on to find out why….
Salman Khan is one actor who is known to have bursts of anger quite often especially with media. But Jaya Bachchan seems to have joined the bandwagon. The veteran actor got angry with the press 'coz they addressed her bahu as Aishwarya and not Aishwarya Rai Bachchan. Aaradhya Bachchan's grandmother shot back at the media people and said, "Kya Aishwarya Aishwarya bula rahe ho, tumhare class mein padhti thi kya?" The whole drama happened when Jaya Bachchan and Ash…oopss sorry…Aishwarya Rai Bachchan were leaving from Subhash Ghai's party and a photographer asked both the Bachchan ladies to pose for the camera. Our khoofiya khabroo tell us that the photographers present at the venue where taken aback after witnessing Jaya Bachchan's angry-woman avatar.
Not too long ago, Abhishek Bachchan too got miffed when journalists called his wifey Ash. Reportedly, the Dhoom:3 actor angrily snapped back at media people and told them that her name is Aishwarya and not Ash.
Wethinks if the blue-eyed beauty is making no fuss over how-to-address-me-in-public situation, then the rest of Bachchan khaandan should also take a chill. What say Bollywoodlifers?