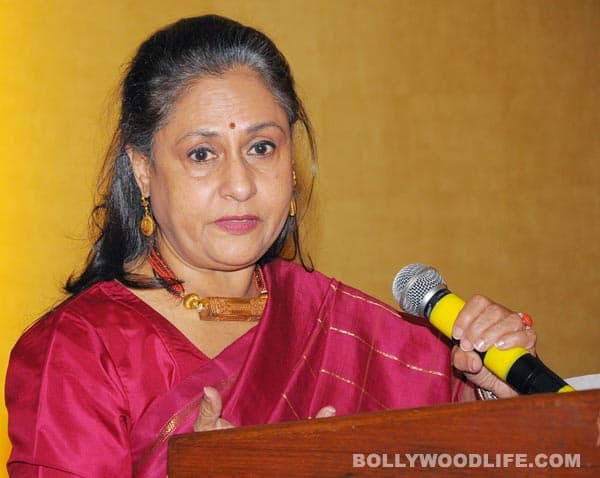 The minister made a distasteful comment when Jaya Bachchan posed a stinging question to him in the Rajya Sabha
When an agitated Jaya Bachchan expressed her discontent over the lack of response from Home Minister Sushilkumar Shinde for the violence in Assam, Shinde snapped back at the Bollywood actor. "This is a serious matter. This is not the subject of a film," said the minster when Jaya interrupted him while he was addressing the Assam issue.
Jaya Bachchan took serious objection to Shinde's inappropriate comment and was supported by other members, triggering uproar in the House. Opposition leader Arun Jaitley opined that Jaya is a distinguished celebrity and member of the Rajya Sabha, and as home minister of India, it was not appropriate of Shinde to taunt her. Jaitley urged that Shinde should withdraw his comments so that the House could proceed.
The home minister promptly apologised, saying, "If she is hurt by my comments, I apologise for that. She is my sister." Now that Shinde has made amends, we hope Jayaji will cool down so that we can get some work done in the House!