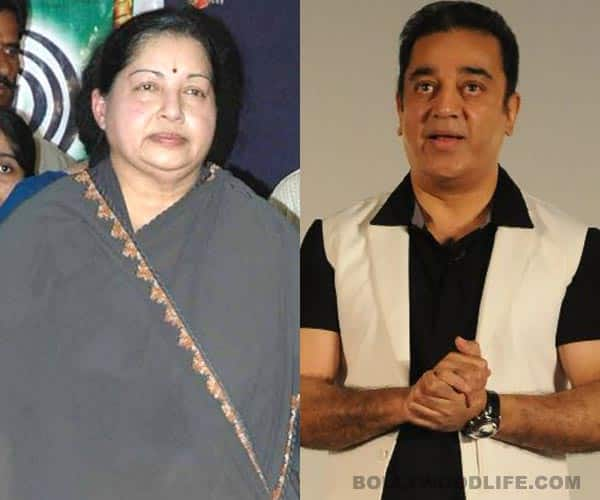 The Tamil Nadu CM defends her decision to ban Vishwaroopam ban and threatens to sue M Karunanidhi over 'maligning' her
Chief Minister J Jayalalithaa said Thursday that Kamal Haasan's movie Vishwaroopam was banned in Tamil Nadu due to fears of violent protests and not because she had a grudge against the actor. The CM also announced that she would file cases against DMK chief M Karunanidhi and sections of the media that she said had maligned her on the issue.
Jayalalithaa said it would have been near impossible to provide security to all the 524 cinema theatres in Tamil Nadu where the multilingual film was to be released after Muslim groups announced a string of protests.
"I have no personal grudge, no personal interest in banning the movie," she told the media. She said her government decided to ban it for 15 days so that tempers could cool down and "both sides could have a discussion and come to an agreement". She pointed out that the movie had also been banned in neighbouring states as well as Qatar, the United Arab Emirates, Sri Lanka, Malaysia and Singapore. "Was I responsible for all that?"
The chief minister said some Muslim leaders had now told her that they were ready to accept the movie after Haasan agreed to delete some portions they found objectionable on religious grounds. "If the leaders of Muslim organisations and Kamal Haasan can sit together and work out an amicable agreement, the government will do everything possible to facilitate that … and the deck will be cleared for screening the movie. There is no question of curbing the freedom of speech."