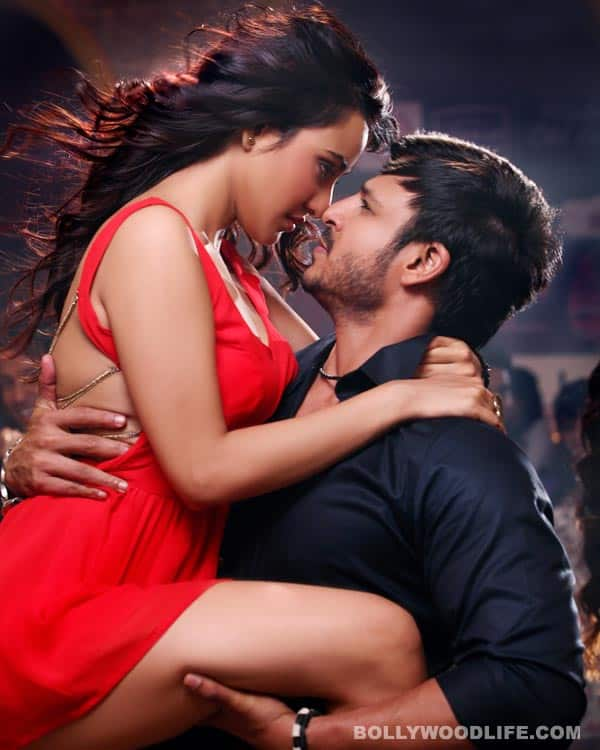 Read the quick review of the first half of Vinnil Markan's love flick starring Vivek Oberoi and Neha Sharma
Our critic Latika Payak is watching Vivek Oberoi and Neha Sharma's first film together, Jayantabhai Ki Luv Story right now. She is not very impressed with the pace of the film.
She texted: "We spent most of time in the first half of Jayantabhai ki Luv Story waiting for something to happen because, until now the makers have presented a very pheeki love story between Jayantabhai (Vivek) and Simran (Neha)."
She is disappointed with the way  Jayantabhai cribs about work in the film. And what really adds to the dismal storyline is the way Neha, who most of the times pretends to look amused at Jayanta's sad jokes.
But Latika is glad that there's just one song till the interval. Also, the villain in the film – Sanghvi CP – looks promising, despite the fact that there is only a fleeting glimpse of him in the first half.
She concludes, "How we wish Vivek had only stuck to bhaigiri, sigh!"