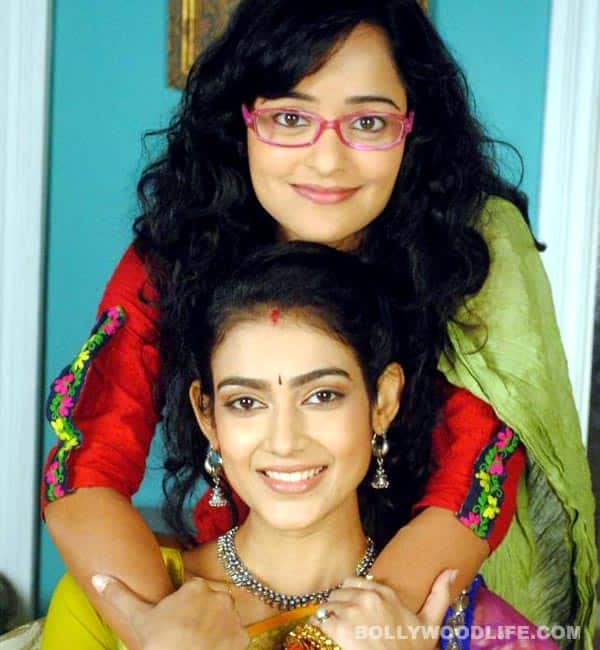 She joined the cast of Na Bole Tum Na Maine Kuch Kaha after a 12-year leap and stepped into Ashnoor Kaur's shoes as Nanhi. And now she is out of it
Actor Jayshree Venkatraman talks about constant comparisons to Ashnoor, a sudden leap and her plans for the future…
Was it easy to play Nanhi after Ashnoor Kaur did?
It was very difficult; people always compared me to Ashnoor, be it for my acting skills or the character I portrayed. Unfortunately, the character was not the same post the leap, which was difficult for viewers to accept. Nanhi as played by Ashnoor was a positive character; however, after 12 years she changed 'coz of circumstances. It was challenging, yet it was a lot of fun. I think you tend to give better then the best when you are compared to someone else. I did manage to do it well; people finally accepted me. It was a great journey, as I got to play different stages of Nanhi's life in this one role itself.
As an actor, what have you learned from Na Bole Tum…?
I have learned a lot from my co-actors, be Kunal Karan Kapoor or Akansha Singh. They are so expressive and so natural. They have an amazing command over the language and their acting skills. Every day was a learning experience.
When were you notified about the two-year leap in the show?
I was told about ten days back.
Why did the makers suddenly decide to take a leap?
Honestly, I never asked anybody any questions. I was not okay not being a part of the show, as I was very attached to it. But all I wanted to do was give my best and leave on a good note. I did not ask anybody about it, nor did I have the heart to find out. Even though I don't know why, I am sure they had a very good reason for it.
What do you miss the most about the show?
I will miss all my co-actors. I was just talking to Akansha – she told me that she was feeling very empty without all of us on the sets. It just felt weird 'coz it happened so suddenly. It was heartbreaking for all of us.
How was your equation with Megha and Mohan aka Kunal and Akansha?
It was awesome! I never felt I was working. It felt like I was spending time with my family. I had an awesome chemistry with them; the scenes came very naturally. Kunal is man of few words, but it was great fun to work with him. In fact, it was the same with everyone. Akansha and I are on the same page, so we had a unique bonding on and off the sets.
And Sidharth Arora?
Awesome! We started off as strangers, now we are such good friends. He is a hardworking person. I have a beautiful on and off screen chemistry with him. He was supposed to leave the show a week later, but he said he cannot be on the show without us, so he also left early.
Tell me one positive and one negative thing about Na Bole Tum Na Maine Kuch Kaha 2…
There's nothing really negative, it is all positive. Everyone worked their ass off for the show. Everyone was very natural in their acting. Nothing seemed fake – even my director (Maan sir) was so passionate.
Would you go back to the show if the makers called you?
I don't know… at this stage, I am not sure what I'd do.
What is next on your agenda?
I am going to take some time off and unwind, work on myself, then take up something new.
Any offers so far?
Honestly, no offers yet.
What kind of role are you looking for?
I am not a big star to choose my roles. Whatever comes my way, I'll take it up. The beauty of an actor is to get moulded into the character he or she gets. Whatever role I get, it will be my dream role – as long as it is challenging.