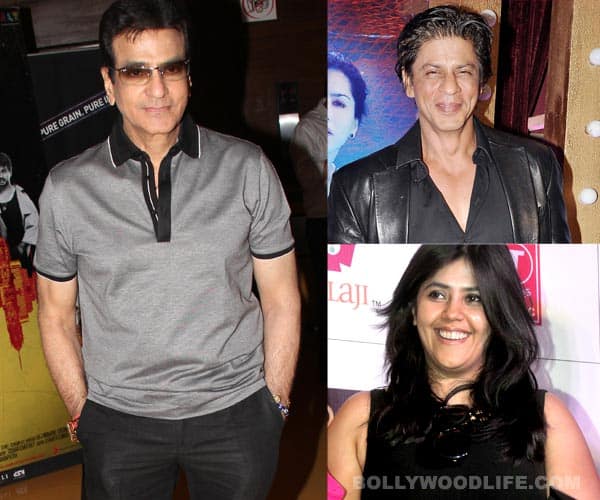 The Jumping Jack has assured that all the rumours of Ekta Kapoor holding onto grudges with some Bollywood stars is a thing of the past, and she would definitely want to work with them again
Ekta Kapoor has had fallouts with many in the industry including Shahrukh Khan, Imran Khan and Abhishek Kapoor. But now the TV czarina's father Jeetendra has come out and said that all is well between the Balaji head honcho and these actors.
SRK and Ekta have been on the cross roads since Balaji's Once Upon A Time In Mumbai Dobaara (OUATIMD) sank without a trace because of Chennai Express' overwhelming success. But Jeetendra maintained that all of that is in the past and SRK is once again the same friend he used to be. Nearby to house, cousin Abhishek Kapoor was furious with Ekta because she pulled out of his next Fitoor. Jeetendra put aside that hatched also saying that it was a professional decision and Gattu would always be family and Ekta would work with him in the future if the right project comes along. Imran Khan also was open about the fact that Ekta was a very stringent task master and after OUATIMD he would never want to work with the production house. Jeetendra rubbed aside that controversy saying that all of that is in the past but Imran was almost like family. Bollywood's Jumping Jack had spent quality time with Imran's family and he knew the Gori Tere Pyar Mein actor's mother since her childhood. Thus there would never be any animosity.
Jeetendra has been extremely sweet and we think such fights should not cause any tensions between family and friends. What do you say BollywoodLifers??