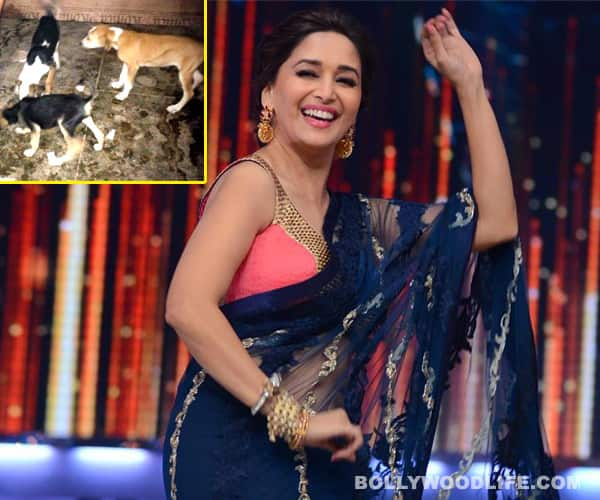 The actor contacted PETA to rescue the little dogs drenched in rain at the Filmistan Studio
Bollywood actor Madhuri Dixit-Nene interrupted the shoot of Jhalak Dikhhla Jaa 6 to rescue seven puppies who were struggling for their lives. The 46-year-old was at Filmistan Studio on Sunday with her husband Shriram Nene for the shoot of her show when she saw seven puppies drenched from the previous night's rain.
Madhuri interrupted the shoot, and she along with Nene and the show's director Saahil Chhabria, immediately contacted People for the Ethical Treatment of Animals (PETA) for help and stayed with the puppies until help arrived, said a statement.
"It's been raining cats and dogs and many puppies and kittens are now in need of good homes. Madhuri Dixit, Dr Nene and Saahil Chhabria's kind deed will inspire many to come forward to help animals in distress," said PETA India's Sachin Bangera.
The puppies are up for adoption.
Photo:s Madhuri Dixit-Nene Facebook