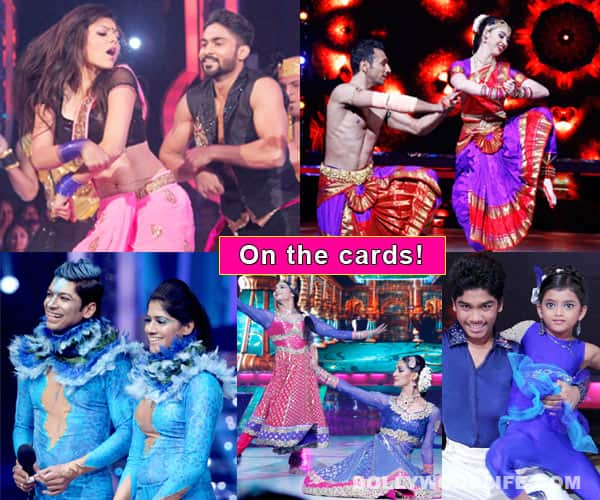 This week, Tarot tells us who holds a better chance of winning the dance reality show, Jhalak Dikhhla Jaa 6
Jhalak Dikhhla Jaa 6 is coming towards the grand finale and this weekend we will see the semi finals between Mukti Mohan, Sonali & Sumant, Drashti Dhami, Lauren Gottlieb and Shaan.
Sonali & Sumant: The first and the most important concern goes to this highly talented duo. The Ten of Swords warns them to be extremely careful during these final weeks as injury could be play a major role in them not performing to their full potential.
Shaan: Surprisingly, Shaan has done very well and he will continue to do well. The Emperor card strongly supports his efforts and he will certainly prove to be a dark horse. But does he make it into the Tarot Top 2? I highly doubt this, but the King of Pentacles strangely shows him receiving a lot of career leverage from his stint at JDJ.
Mukti Mohan: She is blessed with the Queen of Wands and the Ace of Cups – cards which represent strength, command, success and talent. But, the Three of Swords hampers all of this. She will perform well, but this may not be enough. Taking part in JDJ will not go in vain, instead, this opportunity will lead her to films – not just as a dancer but as an actor too.
Drashti Dhami: There is poise and smartness in her approach towards the grand finale. The Chariot and the Queen of Cups show the right balance of aggression and grace. She will know how to tick all the boxes yet be able to bring about a charm in her performances. She stands a lot to gain through JDLJ because her value as an actor will certainly go up thus allowing her to propel further and quicker in fulfilling her dreams.
Lauren Gottlieb: The Five of Pentacles and the World card show two extremes. Where one card represents deterioration, the other card denotes success and appreciation at a much larger scale than expected. Therefore it is highly possible that Lauren may not perform to her potential in the build up to the finals, but will step it when it really matters.
Out of all the five contestants, Drashti and Lauren are Tarot's Top Two. They will know what makes the audiences and judges tick; they have the right formulas in place and will execute it to unexpectedly higher standards. Despite Sonali & Sumant appearing to be very strong, a little loss in focus may cause them to lose vital points and hence disappoint the audiences. Shaan and Mukti will perform well but not to a level that can win them JDJ this year.