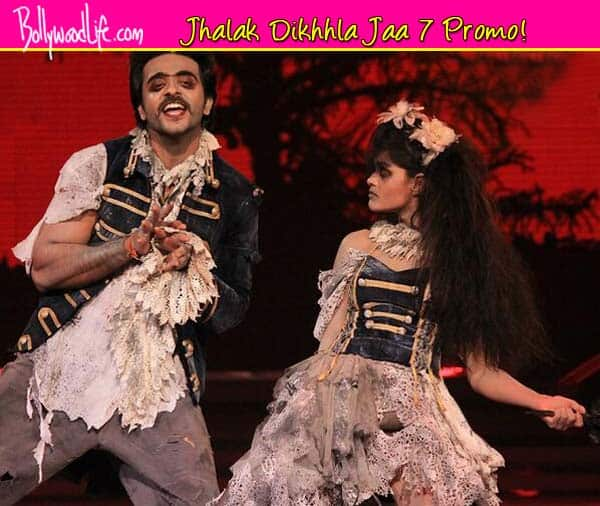 Last week we saw Ashish Sharma's dramatic performance, but the actor still didn't manage to win full marks for it; will his scores change this week?
Ashish Sharma is growing as a dancer-performer and we can see his progress every week. This is something even judge Madhuri Dixit has been noticing. This week Ashish and his choreographer Shampa will be throwing a vampire-ghost party as part of their act. We caught a glimpse of their performance and totally loved it.
Last week, Madhuri, danced with Shakti Mohan after her splendid performance; this week Madhuri joined Ashish's vampire party. It was cute to see Mads ape and move like Ashish. The Rangrasiya actor's contorted expressions, attire and moves definitely deserve a full 30, no?
Watch the video and tell us what you think Bollywoodlifers!