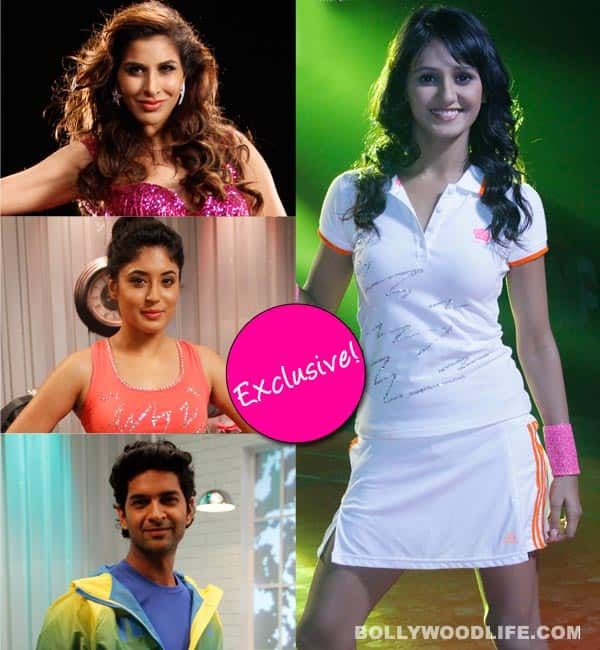 In an exclusive interview to BollywoodLife, JDJ 7 contestants talk about their toughest competitor
Season 7 of Jhalak Dikhhla Jaa is all set to hit the television screens very soon. And unlike previous season, this time around the makers have roped in celebrities, who are not only popular but who can also dance really well. Amongst all the contestants, the one who is going to be a tough competition to others is Shakti Mohan coz she sleeps, walks, eats and talks dance. And most of the contestants agreed with us at the media conference of Jhalak Dikhhla Jaa 7, which was held recently. Here's BollywoodLife's interaction with some of the celebrity participants of JDJ 7…
Who do you think is going to be a tough competition?
Purab Kohli: It's difficult to say now since I haven't seen anyone perform. But Shakti (Mohan) is a fabulous dancer. So she might be a tough competition.
Akshat Singh: Shakti didi will be a tough competition.
VJ Andy: My toughest competition in this show is myself. Because it's about your mental strength as well as your physical strength to get those movements right. I think Jhalak Dikhhla Jaa 7 is going to be my biggest challenge.
Karan Tacker: It is too soon. We haven't seen each others' performances yet. And secondly, I think that JDJ is a journey of a person. So you are primarily competing with yourself. So I am my own competition.
Mouni Roy: I think everybody here is a tough competition. Everybody is a good dancer here. Some of them have been performing at various award shows. So whether it's Kritika or Karan or Puja or me, mostly everyone is a good dancer.
Sophie Choudry: I think this year everyone is competition because they've taken contestants who can dance. Everyone has a basic knowledge in dancing, which makes it ten times harder. Everyone has been talking about Shakti Mohan and her dancing skills. She is a professional dancer and a choreographer already, so I would be stupid to compete with that. I think it is much better if I compete with myself.
Kritika Kamra: Everybody here is very good not to be diplomatic or anything but they are all extremely good. I am just a beginner so I can't point out this one or that one. You can't predict who can be better than the rest. Of course you have a person like Shakti who is a trained dancer, who is a friend and I have seen her dancing for years. But I am not going to take stress over that. I am just going to be myself.