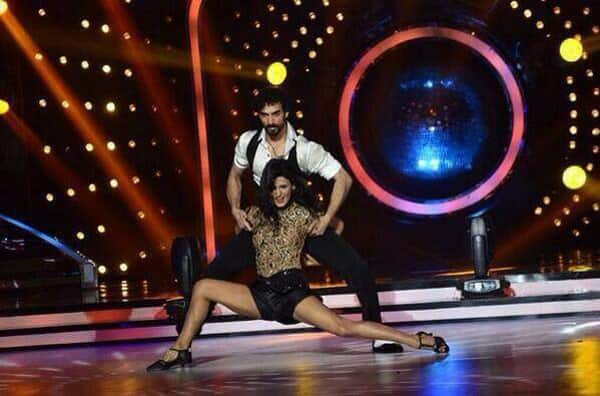 Looks like the babe is here for the long run as she sizzles on the dance floor with her act. Catch a glimpse of this dancing star giving it her all….
Jhalak is getting hotter every week and no one is complaining. With memorable performances by stars Ashish Sharma and Purab Kohli last week, looks like this week's top ranker will be bagged by Dance India Dance winner Shakti Mohan.
Vivacious, sexy and energetic, Shakti Mohan dazzles in her sequined cream and black dress and is seen performing a sexy salsa number on Kamli from Dhoom 3 along with choreographer Tushar.
Be it the lifts, turns, pirouettes or splits, Shakti Mohan nails them all and is all set to amaze us with her upcoming performance this week! Watch the video to know what we are talking about…