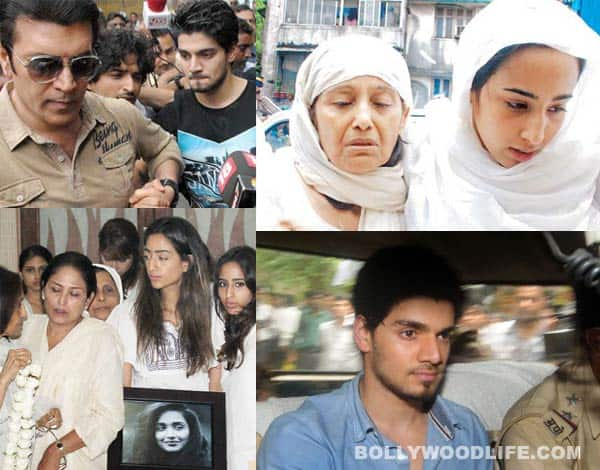 BollywoodLife remembers Jiah Khan on her first death anniversary
It's been one year since the death of Jiah Khan and mystery lurks over it even today. Last year on the same day Jiah was found hanging in her Juhu apartment and today there is a memorial service for her at the same place and as well at her London residence, which will be attended by friends and family. So we decided to bring together the three most important highlights of the case and analyse as to how all of it happened.
Suicide or murder?
The people who were there as witnesses to the death proclaimed that it was a suicide and therefore even the police declared it as a suicide. But later on, when Jiah's mother Rabiya Amin Khan brought out some compelling evidences then the police decided to dig deep into the case. Rabiya was of the opinion that her daughter was murdered. Forensics later on declared the death as a murder and investigations to find the murderer are still on.
Involvement of Suraj and Aditya Pancholi
Before Jiah's death she was dating Aditya Pancholi's son Suraj, who is all set to make his debut this year. But according to Rabiya, there were problems in the relationship and Suraj was not treating her daughter well. Due to this, the couple used to have a lot of fights. Rabiya also accused Suraj as the prime victim in the murder case. In the same light, Suraj spent some time behind the bars as well, but later on when nothing substantial was proved against him and he was released. Aditya Pancholi also was vocal about the fact that his son was being framed and Rabiya was trying to just defame his family.
Rabiya Amin Khan
Jiah's mother Rabiya is the only one who believed that her daughter was murdered. Till date she is firm on her stand. She managed to bring out evidences that proved the court that it was not a suicide but a murder. Rabiya also conducted a sting operation on all the prime witnesses and proved it to the court that they had all lied in their initial testimony. Thus the court was compelled to rule out the statements from the witnesses.