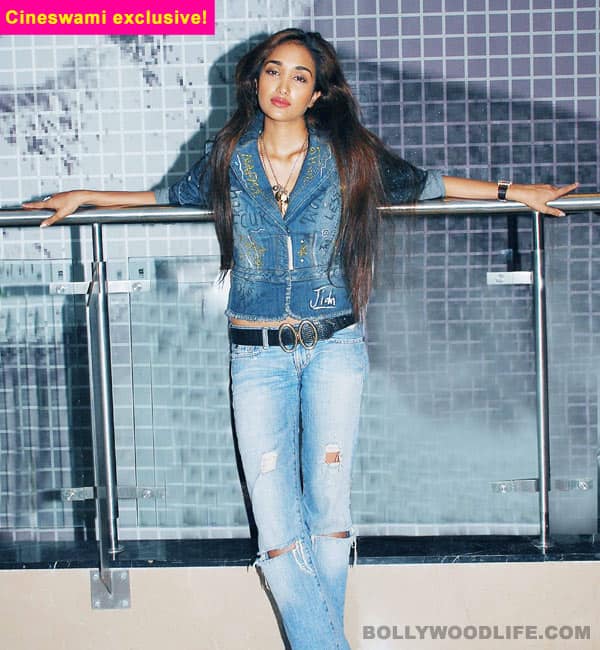 Cineswami tells us about the tragic tale of actor Jiah Khan who committed suicide last night in Mumbai
Good people often die young is the proverbial cliché that we have heard since we were born. Yet, this cliché is brought to harsh life when someone young actually dies. Rituparno Ghosh was too young to go at 49, but when Jiah Khan departs at 25, you wonder whether the person upstairs has some sort of master plan and if yes, the cruelty of it.
Jiah's painfully brief life and career have already been written about in these pages but what has not been revealed is the reason why she was out of work. It is all due to terrorists. In 2008 the world watched while Mumbai was under siege when a handful of terrorists held one of the world's greatest cities to ransom. After the danger was quelled, one of the Indian Government's reactions was typically knee jerk. It was discovered that some of the masterminds behind the attack had been living in India for months and planning the carefully orchestrated attacks.
In a classic scenario of bolting the stable door after the horse has bolted, the Government did not renew the work visas of many foreign nationals in the country and in the case of those whose visa had expired and overstayed in the country, they were shut out completely with appeals falling on deaf bureaucratic ears in Indian high commissions and embassies around the world, especially in the UK. British national Jiah Khan was one of these unfortunates.
Post Nishabd and Ghajini, Jiah wasn't short of offers, but to act in movies she physically had to be in India and thanks to the new immigration laws she was back home in London. Chance Pe Dance, that she'd already shot a bit for was one of the casualties and Genelia D'Souza replaced her. However, in her mother Rabia, she had one determined manager. Rabia hired a PR agency to make sure that her daughter stayed in the spotlight. Jiah could act in Housefull because her portions of the film were shot in London.
Jiah's PR agent ensured that she attended all Bollywood themed events in London. One such was the premiere of Delhi Belly where Jiah bedazzled in a gown as the Bollywood paparazzi went berserk. It wasn't just the photographers – the assembled crowd also went wild while she walked the red carpet, proving that her popularity remained intact. All the while, her mother kept a watchful eye on her.
In late 2012, the Indian government repealed immigration laws and those formerly excluded from the country were finally allowed back in, leading a rush from the British film industry that has little or no use for Asian faces to Bollywood. Jiah was one of them. Sadly, as she found out, it is a cruel and uncaring industry where out of sight is out of mind and you have to start from scratch and compete with flavours of the season.
We do not know and cannot speculate on the reasons for Jiah's death or even how she died. What we do know is that apparently the last call on her phone was from Aditya Pancholi's son Suraj, who she was seeing, and that the police have called him in for questioning. We can only hope that 'God takes soonest who he or she loves best' is true.