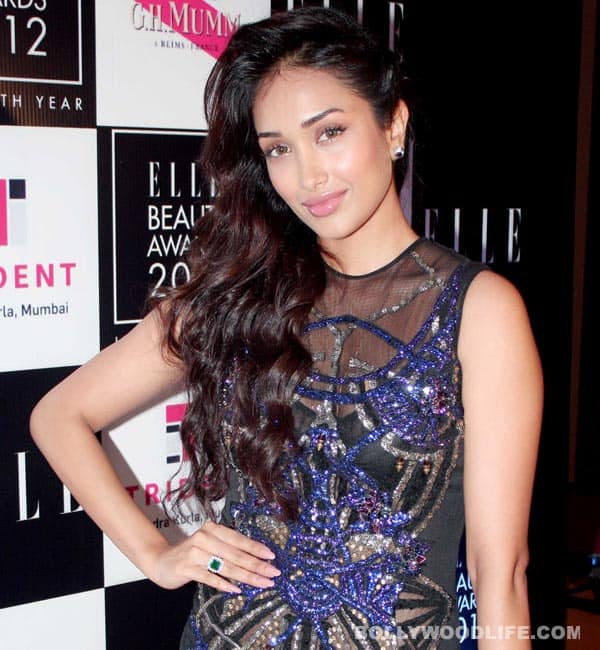 Detailed forensic reports state that human flesh was found under the late actor's fingernails, which is a sign of struggle. So was it murder, as Jiah's mother Rabiya Khan insists?
Earlier this year, Jiah Khan was found hanging from the ceiling fan in her Juhu apartment. Mumbai police termed it a suicide. However, even at that time the late actor's mother Rabia Khan had said that her daughter had been murdered by someone close to her. As the case was probed further, it was found that the most detailed forensic reports revealed more shocking details. The Kalina Forensic Laboratory report says that fragments of human flesh were found under Jiah's fingernails and that her underwear showed bloodstains, both clear signs of struggle before death.
Jiah's mother, who always said that her daughter hadn't committed suicide, has now demanded that the starlet's body be exhumed and reexamined. Rabia had also submitted the reports for an independent opinion to Dr RK Sharma, former head of Department of Forensic Medicine and Toxicology, AIIMS. As per his report, 300 ml alcohol was found in Jiah's stomach. Dr Sharma's note says, "If that amount of alcohol was found in her body, then she was clearly incapacitated and it is possible for an able-bodied person to hang an incapacitated person." It also states there's a "strong possibility' of Jiah's death being a 'homicidal hanging".
Meanwhile, if permission to exhume Jiah's body soon for further investigation is not granted, Rabiya's lawyer will file an application for this in the court. We hope the mystery – if any – behind this unfortunate end to a life is soon solved.