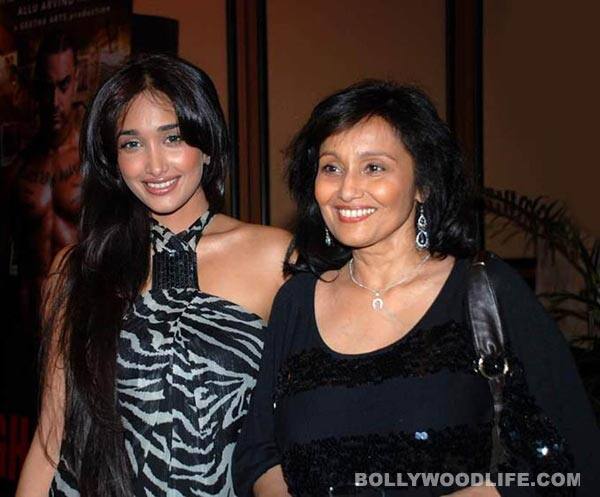 The late actor's mother was asked to record a fresh statement after she cried murder. Here's what Rabia Amin Khan had to say
The Jiah Khan suicide case had taken a new turn when the Ghajini actor's mother Rabia Amin Khan alleged that her daughter was murdered. Her lawyer had even produced forensic evidence to support the claim. Last week, the Bombay High Court had asked the Juhu Police to record Rabia's statement on October 26. Rabia reached the police station at 11am on the day and recorded her statement alleging that her child was killed by someone close to her.
What exactly did Jiah's mother Rabia Khan say in her statement?
Rabia raised the following points, reiterating her earlier claims:
– If Jiah had indeed hung herself, why was there no damage to her lungs or her brain, as normally happens in such cases?
– Neither were Jiah's eyes popping out nor was her tongue sticking out, which should've been he case if she had hung from the ceiling fan.
– The late actor's body also showed some injury marks – on the right side of her lips and on her left arm – denoting that she might have been assaulted.
– The wounds on Jiah's neck were deep enough to not support the police report that she had used a soft muslin dupatta to hang herself.
– The ceiling fan was between two beds and Jiah could not have hung herself without a stool to support her.
– The CCTV footage showed Jiah entering her house in a track suit, but minutes later she was found dead in a night gown.
– There were blood stains in the room where Jiah's body was found, and also the adjoining room. The police did not investigate this further.
Prime suspect
Actor Aditya Pancholi's son Suraj Pancholi, who was Jiah's boyfriend at the time she died, was the prime suspect for abetment of suicide and was in police custody before being granted bail by the Bombay High Court. But now the case has a new twist with the murder claim.
Watch this space for more updates on the Jiah Khan suicide case.
Photo: Jiah Khan with her mother Rabia by Yogen Shah