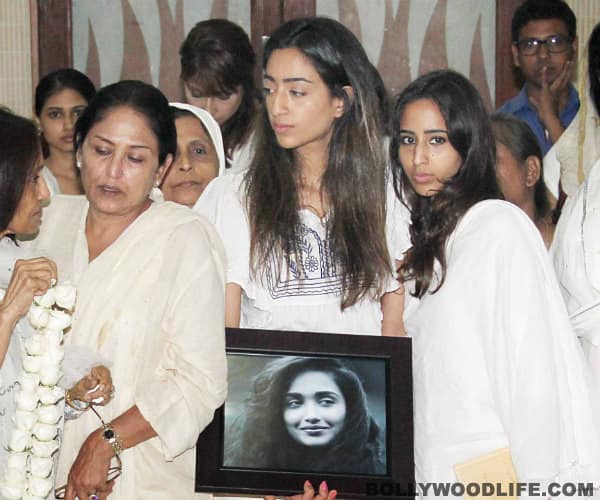 Rumours abound that the sister of the late starlet will soon be looking at starring in a Hindi film
Jiah Khan was without doubt a very beautiful person. The young actor, who met a premature end, was acclaimed for her acting in her debut film Nishabd, where she held her own alongside the legendary Amitabh Bachchan. This makes us feel that acting runs in her genes, considering her mum Rabia Khan too has done her share in the limelight; she acted in N Chandra's superhit 1986 movie Ankush. And now Jiah's younger sister Karishma Khan will be making her debut, if rumours are to be believed.
We heard that Rabia Khan was already in talks with a few producers to discuss investing in Karishma's debut film. However, with the sudden and unfortunate news of Jiah's suicide, we presume that Karishma will be taking her time to recover from the shock before she can make any move towards working on a debut film. Apparently when Jiah was alive, she was quite excited about her sister's potential movie career..
Well, Karishma definitely is a good-looking girl, and we're sure she will have a great chance at success in Bollywood. But after such a cruel twist of fate that was her sister's life, would this new Khan kid want to be a part of the film industry? We wonder…