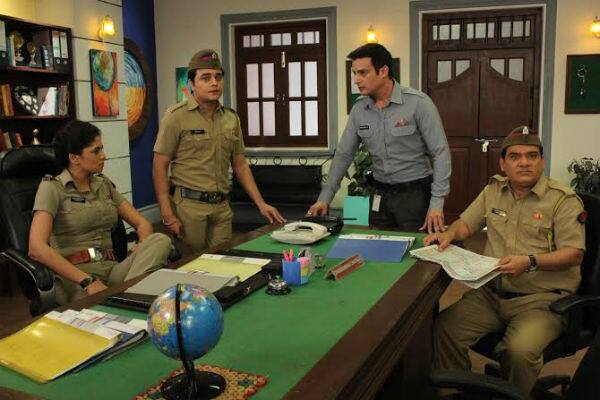 The Bollywood actor was on the sets of SAB TV's FIR to promote his upcoming movie, Darr @ The Mall
It's common for Kavita Kaushik aka Chandramukhi Chautala from FIR to face new challenges in her everyday life and solve mysterious crimes in the city. But recently, the actor and the other crew members of FIR were frightened beyond belief when Jimmy Shergill came on the sets of FIR to promote his movie Darr @ The Mall, which releases on February 21, 2014.
A source from the sets informs us that while Kavita and Jimmy were shooting for their sequence, the main door of the studio suddenly shut and locked on its own. The crew tried its best to open it, but the door didn't budge. To add to the chaos, a technical snag stripped the electricity and the entire set was left in pitch dark.
This created a near panic situation as the enclosed area of the set started getting claustrophobic. Since the set was sound proof with limited air flow, mobile phones had no networks and shouts of help also went unheard.
That's not all. Just as the electricity snapped suddenly, it came back also unexpectedly and the studio doors unlocked itself. Now while we thought this was a prank, crew members claim that there was no one on the outside, orchestrating the lights or the door. While speaking about the incident, Kavita Kaushik says, "Since we did couple of horror based comedy show in FIR in the past, the idea of promoting Darr @ The Mall went off pretty well".
It was indeed a very interesting day for Kavita Kaushik , no?