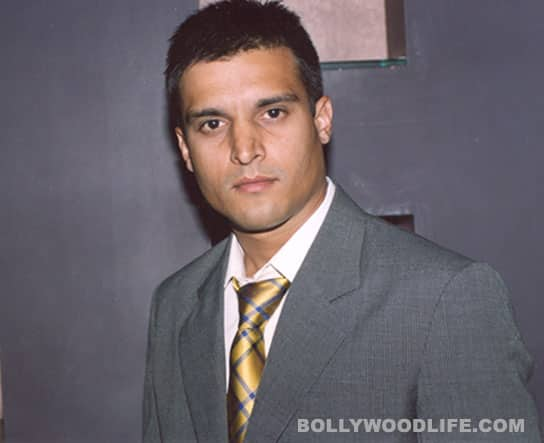 The talented actor talks about his latest horror flick, his upcoming projects and more
Jimmy Shergill, who has impressed the massed with his performances in films like A Wednesday, Special 26, Bullett Raja among others is now all set to feature in a horror film, Darr @ The Mall for the very first time. The film has hit the theatres this Friday (February 21) and has received rave reviews. We caught up with the talented actor recently and here is what he had to say…
We have seen that when it comes to horror, Bollywood has been more funny than fearful. Do you think Darr @ The Mall will be able to change that?
Definitely. See Darr @ The Mall has a very strong story. The way the makers have treated the film, without it being in 3D is something which is fantastic. I will just say that Pavan Kirpalani (the director of the film) has been successful in achieving what he was trying to achieve.
It's quite obvious that the whole film is shot only during nighttime. Did any scary events took place while you were shooting the film?
Frankly, nothing happened with me. But having said that, it's not that I don't believe in supernatural. I believe that there is something which makes such things happen.
Looking at the last couple of films you have done. Say for example Bullett Raja, Special 26 and so on. These are mainly action films. And now you will be seen in a horror film. Why this sudden change?
I just went with the flow. Darr @ The Mall was something that excited me. And moreover, I just loved the script and the character which I play in the film. And it's a completely different character from what you have seen me playing in my other films. So there was not a single reason behind me not doing such a film.
In a recent interview you said that Darr @ The Mall is the toughest film of your career…
Yes. See I was out of action for almost 2 years as I had some problem in my neck. The calcium level in my body had gone to nil. So it takes a lot of time to recover from that. And it's not that Darr @ The Mall didn't have any action sequences. Also as you rightly said, the entire film has been shot in the night, while my doctors had advised me to be out in the sun for most of the time. So yes, it was really difficult for me. Even Bullett Raja for that matter. I remember when I did the first action sequence for Bullett Raja, I still had some problem in my knees because of the lack of calcium. Then slowly and slowly, my health starting getting better, but it took a hell lot of time. I was really scared that my health will deteriorate again, because I was not getting any sunlight while shooting for Darr @ The Mall. But now when I look back and see how the film has shaped up, I feel really proud.
How is you health now?
Much better yaar. It takes time. The doctors had told me that it will take me years to recover. What really deteriorated my health was the addiction to black coffee. I was highly addicted to it and I used to have around 13-14 cups of it everyday. Doctors told me that coffee sabse fast drain out karti hai calcium aapki body se. A couple of cups are okay, but 13-14 cups a day are definitely not.
You have produced few Punjabi films. Are you planning to produce or direct a Hindi film too?
I have been working on a lot of scripts. So let's see. Right now, I am too busy with my assignments as an actor. So I don't want to get into that mode wherein I start not thinking too much about my acting. The roles which I am doing now are tough and it requires a lot of time.
What are the other projects you are working on?
Right now I am shooting for Nishikanth's (Kamat) film, which has Irrfan and myself. Post that there is a film titled Traffic. Then I will start shooting for Fugly which is being directed Kabir Sadanand.
You impressed the audiences with your roles in Munnabhai films. Have the makers contacted you for the third installment?
No, they haven't approached me yet. Agar kuch hoga toh zaroor bulaayenge. Right now, Raju (Hirani) is busy with P.K. which stars Aamir (Khan). Lets see. He is a friend. If he is making the third installment and if there is a role for me, he will surely call me.