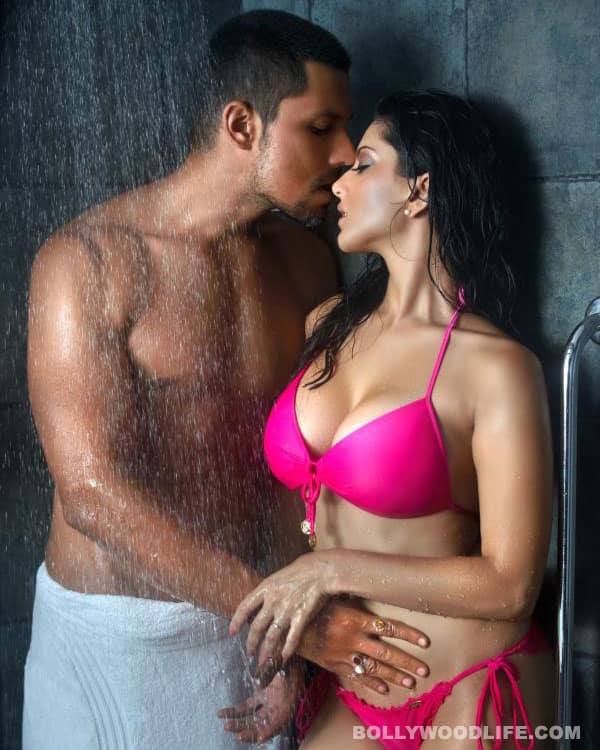 Claims Pooja Bhatt, director of the sizzling film starring Randeep Hooda, Arunoday Singh and porn star Sunny Leone
Given its adult content, Pooja Bhatt's forthcoming release Jism 2 has been passed with an A certificate by the Central Board for Film Certification. Surprisingly, Pooja wanted it that way. "We applied for an 'A' because I am very clear that I want an 'A' and not a 'U/A'. I am not making the film for children; it's an adult film for adult sensibilities. The adult audience is a sizeable number and it is big enough for my film," said the actor-turned-filmmaker in an interview.
Those who have watched the promos will swear by Jism2's glossy looking erotica that promises to be high on tasteful titillation. But Pooja Bhatt thinks otherwise. "I don't wish it to be an elite product. I am catering for the man on the streets and women who understand 'the erotica'. It is an erotic sensual thriller…," she added.
But hasn't the film lost its bite after the mandatory intervention by the Censor Board, we wondered. "The Censor Board asked me to decrease the length of shots at four places or replace it with another one. I have not tampered with sensual content at all. I promise, apart from Jism 1, Jism 2 will be the most sensual film of our times and I assure that I will deliver that promise," added the 40-year-old.
Pooja Bhatt's endeavour for the aam aadmi is slated to be released on August 3. Bollywoodlifers, don't forget mark the date on your filmi calendar!