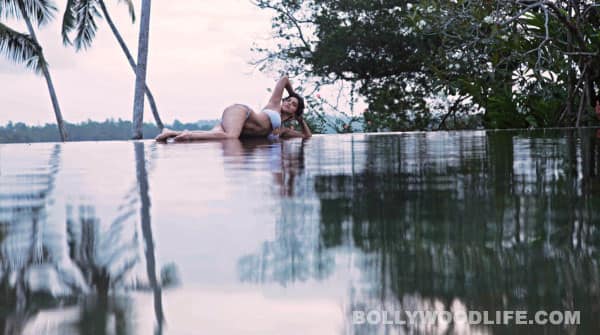 Abhi abhi loses a lot when the lyrics are translated from Hindi to English
We love the Jism 2 song Abhi abhi. KK's rendition makes the lyrics sound sultry and sexy. But hold on, it's that way only in Hindi. When we translated it literally into English – just for fun – it sounded more funny than sexy. Imagining Sunny Leone seducing Randeep Hooda and Arunoday Singh to these words had us guffawing. What about you?
Abhi abhi toh mile ho
Abhi naa karo chhootne ki baat
Abhi abhi toh pasand aaye ho
Abhi abhi roothne ki baat!
Now now only have met
Now don't do leaving's talk
Now now only like have come
Now now getting angry's talk!
Abhi abhi toh roshni aayi
Abhi naa karo munh chhupane ki baat
Abhi abhi zindagi shuru hai…
Abhi abhi tham jaane ki baat!
Abhi toh haare maahiya re
Moonde naina, neend tihare
Now now only light came
Now don't do face hiding's talk
Now now life started has
Now now stop going's talk!
Now only lost lover, hey
Closed eyes, but sleep lost
ALSO READ: Ajith in 'Billa 2': Every nanosecond, I have myself crushed!
Shatrughan Sinha said 'Shut up'!
Riteish Deshmukh and Tusshar Kapoor: Heart garden garden became