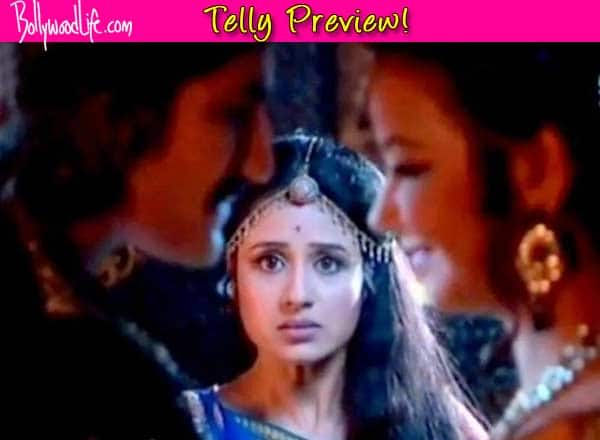 The hush-hush rumours in the corridors of Akbar's palace do have some truth
Jodha (Paridhi Sharma) spotted Akbar (Rajat Tokas) and Atifa sharing an intimate moment when she went to give him flowers of her puja. After seeing what she did she cannot believe that the love of her life has indeed betrayed her. Ruks too confirms that Atifa is the new love in Akbar's life. And like all kings he too has many loves. What's worst in this whole situation is that Akbar has openly announced his love for Atifa. Will heart broken Jodha leave Akbar now?
Jodha's most dreaded nightmare has come true. Akbar who had promised to keep her in his heart forever has clearly forgotten it. He is already smitten by another woman and this has caused great grief to his wife. That Akbar is upset with her is a known fact, but  never in her worst dream has she imagined that Akbar would betray her for another woman.
So, will this be the end of Jodha and Akbar's relationship? Is Jodha really a past for Akbar with Atifa becoming the new love of his life? Does Atifa have a hidden agenda behind befriending Akbar? Watch this space for all updates on Jodha Akbar…