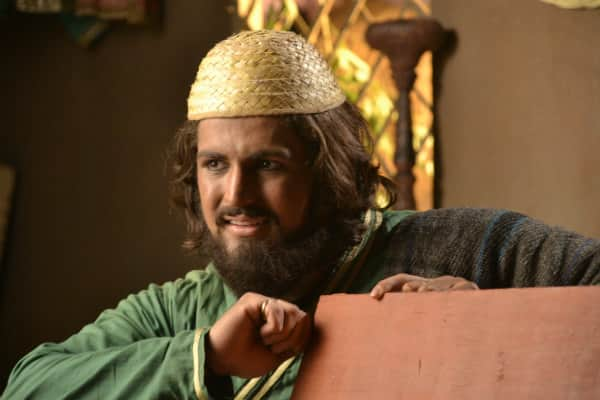 We all know about how Jodha and Akbar do not share a great vibe off screen, but here we are talking about something else
Paridhi Sharma and Rajat Tokas are not fond of each other in the real life and their on screen love story too has taken a back seat thanks to Jodha's sudden disappearance. Love is surely blooming between the two in Jodha Akbar, but the wait for viewers continues. In the recent episode of this hit TV series, Akbar (Rajat) banishes Jodha (Paridhi) from his palace after he finds out that she is cheating on him. However, he later realises it was all just a big misunderstanding and that he had wrongly accused Jodha.
Phir kya hua? The king Akbar reaches all the way to Jodha's hometown Amer in search of her, only to find that his queen has not reached there. Akbar is guilty and narrates the whole story to Jodha's father  Bharmal. Akbar apologises to them for not being responsible and taking care of their loving daughter. Jodha's mother, who is now worried about her daughter recalls, she had told Jodha that after marriage she can only come to Amer with her husband during happy times, and not sad. Her father, King Bharmal on the other hand, sends his soldiers to find his beloved beti.
And the episode comes to an end with a guilty Akbar having a sleepless night. With Jodha still missing looks like Rajat Tokas will have a few more sad moments on screen. Will he able to find his Jodha? When will these lovers re-unite?  While we're sure love will find Paridhi and Rajat onscreen you keep watching this space for all the updates on Jodha Akbar.