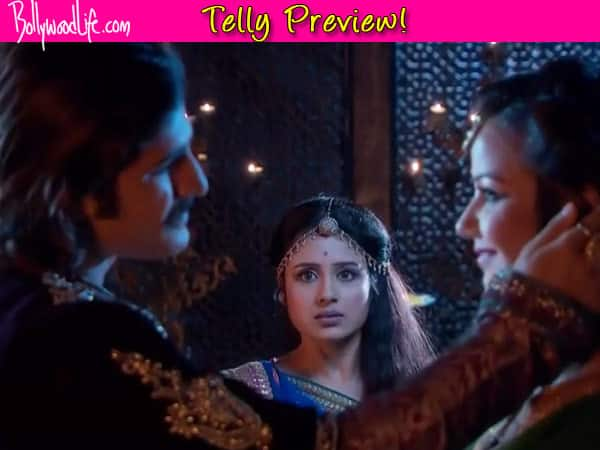 Looks like Jodha and Akbar's love has finally come to an end
It's a really tough time for Jodha Begum (Paridhi Sharma) as troubles do not seem end for her in the current track of Zee TV's Jodha Akbar. In the recent episode, we see how Jodha gets abducted by some robbers as soon as she manages to free herself form Khaibar.
Luckily the Rajput princess is rescued by Khaibar who finds her just at the right time and even beats up the criminals. Jodha realises that Khaibar is after her because he loves her and she decides to stay with him till she finds a safer place for herself. The villagers, looking at Jodha with the human beast, try attacking him but she intervenes and saves the giant from getting harmed.
Akbar (Rajat Tokas), who has been searching for his begum too manages to find her and looking at him, Jodha rushes to be with him. However, while approaching Akbar, she ends up almost falling from a mountain cliff. Jalal hurries up to save her with a rope as does Khaibar. While rescuing Jodha, Khaibar notices that she is more inclined towards Jalal than him and he realises that she belongs to him. He further realises that he will lose Jodha forever now that Jalal has found her.
As soon as Jodha and Jalal reach the surface of the cliff safely, they ask Khaibar to climb up. But Khaibar calls out Jodha's name and jumps off the cliff with a smile on his face thereby sacrificing his life for love. Yes, Khaibar ends his life leaving behind Jodha and Jalal disappointed at his shocking death.
Jalal moves with Jodha to their camp and he arranges for a medical check-up for her. The doctor asks if Jodha is fine or not. The doctor examines her and says that she is fine and should take care of her babies. Jalal bursts out with anger after knowing about the problems his unborn heirs have to face because of Jodha's actions.
Jodha tries explaining her condition to Jalal but he makes the same point as he did earlier about her ego hassles and stubborn nature. Jalal brings back Jodha to Agra and she is welcomed by Hamida lovingly. Jalal holds Jodha's hand while entering the palace so as to make it clear to the masses that he will keep her with dignity even after the incident involving Khaibar.
Jodha feels good when Jalal holds her hands. But, her happiness will be short-lived as soon a bad news is on it's way. From what we hear, Jalal will be announcing his marriage with Atifa in upcoming episodes. Yes, you read that right! But how can Akbar marry Atifa, who is already a married woman. Well, we don't know about that? But we wonder if Jodha will let this marriage happen or quietly leave the palace? All we can do is just wait and watch what happens.