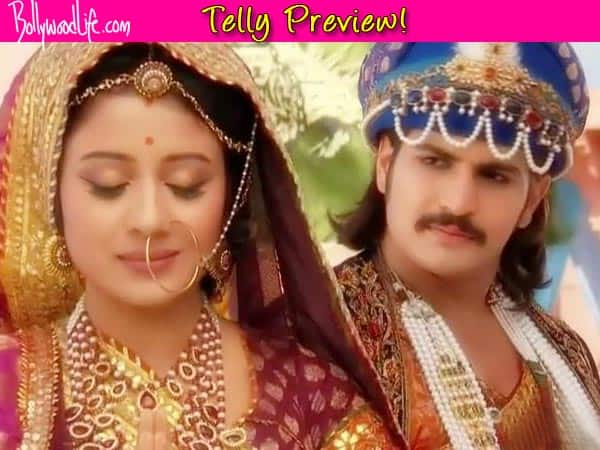 Jodha thinks that her husband doesn't love her anymore
Zee TV's Jodha Akbar has took an interesting turn ever since Khaibar unleashed havoc in the palace on the day celebrations were due to be held in honour of Jodha's (Paridhi Sharma) pregnancy. Khaibar's life was spared, but he is now been held captive in the jail by Jalal (Rajat Tokas). And looks like the human cannibal has developed fondness for Jodha. So while there is someone who id developing liking for Jodha, Akbar is getting too close to the new entrant Atifa.
In yesterday's episode, we see how Khaibar breaks open from the jail and follows a secret cave that leads to Jodha's chamber. Jodha, who is in deep sleep is not aware of Khaibar's presence until Sharifuddin catches hold of the human beast.
Sharif raises an alarm immediately and the troops surround Khaibar to catch hold of him. Jodha too wakes up and gets puzzled to see the mess in her room. Khaibar is about to kill Sharif, but when Jodha insists, he spares his target's life. However, Sharifuddin vows to report this matter to Jalal.
When Jalal comes to know of this, he gets angry and orders for the assassination of Khaibar. Jodha is, however, against this and tells her husband to take back his orders. But he refuses and this rejection hurts Jodha and she thinks Jalal does not love her anymore.
When Khaibar is about to be killed in public, Jodha intervenes and reminds him of the promise he gave to her in the past for granting her wishes. Jalal agrees to Jodha's plea and grants life to Khaibar at her behest. However, he makes Jodha realise that he is displeased with her attempt to save Khaibar from his ire.
What now? Is Jodha and Akbar's marriage in jeopardy? Stay tuned to find out as we bring you some more updates on Jodha Akbar.