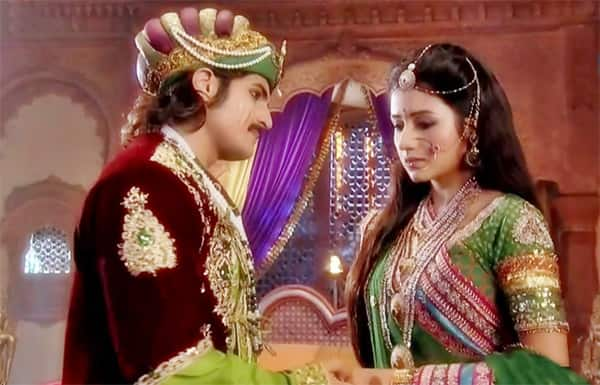 Happy times have come in Jodha and Akbar's life
Romance has finally blossomed between Jodha (Paridhi Sharma) and Akbar (Rajat Tokas) in Zee TV's Jodha Akbar. After a lot of ups and downs, the two share a strong bond now. And this relationship gets to another level as in the recent episode, it is revealed that Jodha is pregnant. However, she will hide this happy news from her husband, who is ready to fight a war against Nigaar. That's because Jodha wants to be his strength and not his weakness during tough times. However, she doesn't know that Jalal is already aware of his wife's pregnancy.
Later, Jodha and Jalal talk to each other in their minds where he admits that he would not have gone to war had he known Jodha was pregnant and even if she tries to hide things, their relation is such that he gets to know while Jodha thinks she did whatever she did for the empire.
Well, there might be a hiding game going on between Jodha and Akbar. But for how long will she be able to hide this news from him? We wonder…
Keep watching this space for all the updates on Jodha Akbar.