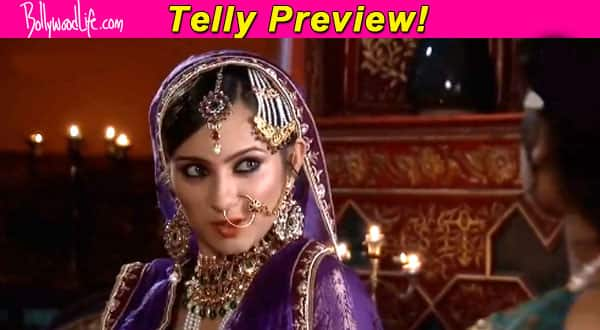 Here is what happened in the recent episode of Zee TV's hit historic show
The makers of Zee TV's Jodha Akbar have left no stone unturned to take the entertainment level a notch higher. In the recent episode we see how Hamida calls all the important officers at the conference hall and declares that Jalal (Rajat Tokas) is mentally disturbed due to Atgah's death. Hence she decides to handle the responsibility of administration.
Hamida instructs Todarmal and Man Singh to look after the system, addressing them as the chief confidants of the Emperor. This doesn't go down too well with Sharifuddin. When he comes to his room, he sees a woman predicting that Bakshi Banu will give birth to a daughter.
Sharifuddin gets furious at the woman and slaps her. He tells Bakshi that he will never welcome a girl child as he is nurturing a dream of power, which can be fulfilled only through a son. He even physically assaults her.
Jodha (Paridhi Sharma) comes to the room to give a tabiz to Bakshi. Jodha stumbles and Sharifuddin holds her. His behavior seems odd both to his wife and Jodha. Bakshi tells Jodha never to come to her room again. She thinks that Sharifuddin has fallen too low.
The queens see that Akbar is completely out of his mind. Jodha thinks of talking to him. She takes him to the room where the pictures of his ancestors are kept. Jodha tells him how strong they have been in all odds. Akbar still thinks of leaving his power! However, the Rajput princess convinces him to not leave his throne and he finally agrees.
Later other queens congratulate Jodha for her successful counseling. Ruqaiya feels jealous and plans something. Will we see a cat fight between Jodha and Rukaiya soon? Well, only time will tell.
Keep watching this space for all the updates on Jodha Akbar.