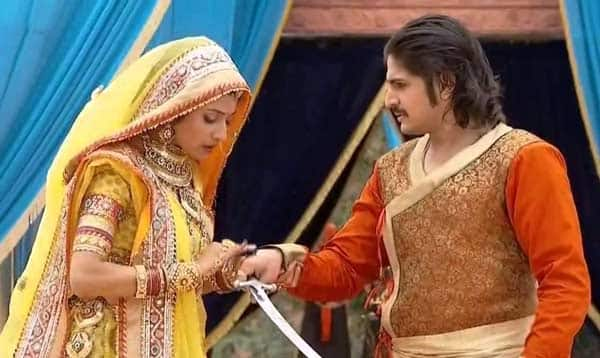 The princess wished to teach Akbar a lesson and even got the perfect opportunity; then why is the Mallika feeling guilty now?
Jodha and Akbar are out for hunting. While Jodha opposes this kind of barbaric recreation, Akbar argues saying that it's a hobby and he will not give it up for anyone. The emperor realises that there is a tiger in the vicinity and gets ready with his new gun, but Jodha informs him that she had removed the gun powder to stop him from hunting.
Akbar is angry; but before he can express himself, the tiger attacks the couple and Akbar jumps in between to protect his begum. With a little presence of mind, Jodha uses fire to get rid of the tiger – how brave!
However, in the wrestle, Akbar is badly injured and bleeds profusely. Jodha attends to his every need and takes care of him. Seeing Akbar so vulnerable is definitely a new thing for the Amer princess; without saying much she nurses his wounds. Akbar is angry with his wife, but begins to enjoy the attention he gets from her. He fakes being hurt for a little longer to experience the new caring and loving nature of Jodha.
In the upcoming episodes, we see a spark between the couple, but things soon go back to square one once they return from Ajmer Shariff. Both Jodha and Akbar recall the change of behaviour in each other in their dreams. Guess the hatred is slowly fading away.