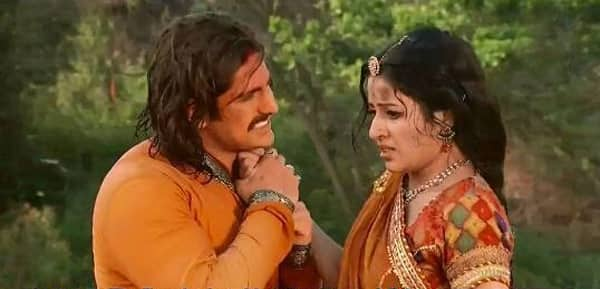 Abul Mali has decided to kill Akbar. Will he succeed in his evil plan?
Finally Jodha (Paridhi Sharma) has returned to the palace, but this isn't Jalal's (Rajat Tokas) palace. Instead she has decided to stay with her father Bharmal (Rajeev Saxena) in Amer.
Bharmal tries to pacify Jodha and mentions how Akbar is guilty of his actions and has been searching for her, with the most sincere effort. He says that he has seen pain in Akbar's eyes. But despite all of this Jodha refuses to go with Akbar.
Now, a helpless Akbar heads back to Agra alone as he stares at Jodha with an appeal of apology in his eyes. And while his way back to Agra, he will be attacked by Abul Mali. There will be a sword fighting in which Akbar gets badly hurt. Will Mali able to succeed in his evil plan? Will Akbar die or will he fight back with his enemy? Will Jodha lose Akbar again, forever?
Find out all this in tonight's episode of Jodha Akbar. And keep watching this space for all the updates on the show.