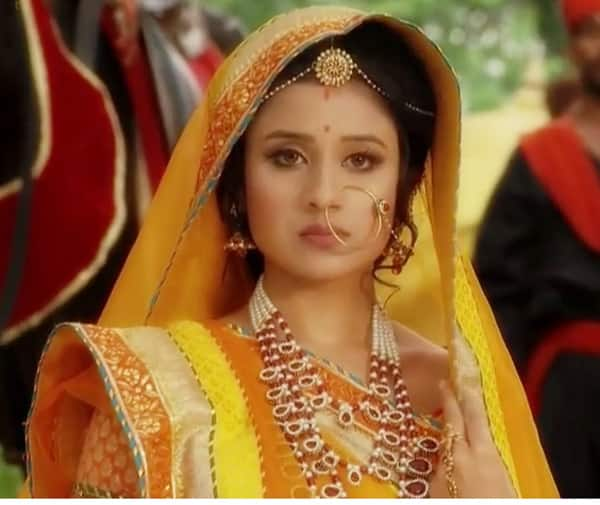 A lot has been talked about the off screen scenarist of Zee TV's Jodha Akbar
Paridhi Sharma, who is portraying the character of Jodha in Zee TV's Jodha Akbar had alleged that director of the show, Santram Verma sexually abused her, after which she had even threatened to quit the show. However, it was the meeting with the producer, Ekta Kapoor that calmed Ms Sharma, who decided to stay back. While on the other hand, Santram recently came out in open and squashed all the allegations and said that all of this is being done to tarnish his clean character.
Reportedly, Paridhi was sexually harassed by Santram time and again. Apparently, Paridhi was not the only victim of Santram. Ankita Dubey, who was once a part of Jodha Akbar had to leave the show as Santram affected her mentally as well as financially.
However, Santram in an interview with a daily denied all these accusations. He said, "All these are just rumors and there's is no truth to it. I've not physically abused Paridhi or anybody in my entire career. Paridhi and I are just professionals and we are here to just do our jobs. We don't even talk to each other, nor I've ever spoken to her on the phone so how can I molest? We have a team who co-ordinates with her for the shoots and all. In fact I don't even shoot her (Paridhi) scenes as Paridhi was close to the group who walked out of the show. They used to brain wash her as their only aim was to stop the shoot. So I always avoid shooting with her and have always maintained distance from Paridhi as I don't want any clash."
And now this whole tamaasha has took yet another interesting twist, as we hear that Santram has called it quits from Jodha Akbar. Yes, you read that right. Apparently, Paridhi escalated the matter once again and gave an ultimatum to the makers that if no action is taken against Santram, this time she would quit Jodha Akbar. And the makers had to give in and decided to have Santram leave the show.
Well, if this is indeed true that Santram has left Jodha Akbar, will the show continue to rule the TRP charts? Or was it the right decision by the makers to throw Santram out? What do you think BollywoodLifers?