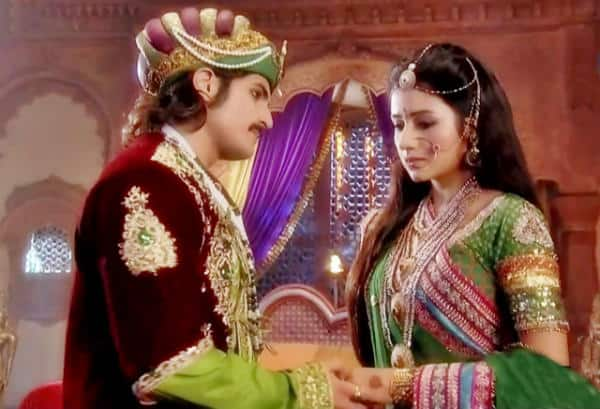 It looks like Akbar's efforts to bring back Jodha to Agra are finally going to pay off
The viewers are all set to witness an interesting twist in Zee TV's Jodha Akbar. Yes, the makers of this hit TV show are all set to take the element of entertainment a notch higher, we hear.
As you will know, Jalal Akbar (Rajat Tokas) has been trying really hard to bring Jodha (Paridhi Sharma) back in his palace. But all his efforts are being go down the drain. However, from what we hear, Akbar will finally manage to get his wife back to Agra real soon. Yes, you read that right!
In the recent episode, Jalal challenges Jodha in a sword fight, in which he defeats her. In the upcoming episode, Akbar will ask his wife to return to Agra with him, as a reward for his victory over her.
Will she agree to go with him? Well, all we can do is just wait and watch as more drama unfolds.
Keep watching this space for all the updates on Jodha Akbar.