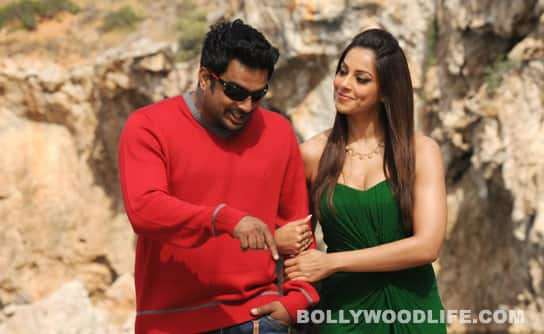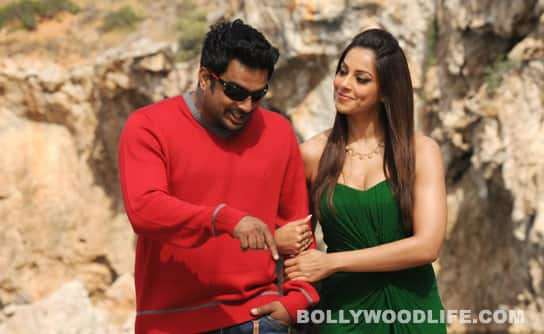 Bipasha Basu and R Madhavan's latest film is a complicated romcom that is hardly romantic and just about comic
There's been a lot of hype around Jodi Breakers being a copy of Heartbreaker. If you are not in the mood to watch another Hollywood 'inspired' flick, then please do buy tickets to JB. Yes, this one is totally Indian and has little resemblance to the French film. Yes, both are about people who go around breaking up unhappy partnerships, but that's it. There's nothing else in common. Jodi Breakers revolves around Sid (R Madhavan), who is a divorce expert. He meets Sonali (Bipasha Basu), who is coincidentally a jodi breaker too. They become partners and successfully break up people till one day they are asked to break up Mark's (Milind Soman) relationship with his 'mistress' Maggie (Dipannita Sharma). The unexpected happens and Sid and Sonali are pushed apart.
The trouble with JB is that the unexpected twist is not exactly a delightful thing, nor is it something that makes us sympathise with either of the lead characters. In fact, it just pushes the viewer away from Sid. While it is clear how and when Sonali falls in love with Sid, you can't say the same for Sid. He and Sonali laugh, hug, kiss and even make love, but their chemistry fails to crackle. They seem more like the buddies that they are in real life. The writers have made full use of Omi Vaidya's poor grasp of the language (though his command over Hindi has definitely improved since 3 Idiots). Omi is funny and entertaining, but we can't say that about the lead pair. Bipasha still manages to express beautifully with her eyes and heat up the screen with her song Bipasha, but Madhavan doesn't have that advantage either. He does shine in the comic and dramatic scenes – when he explains why he divorced his wife, you can feel his heartbreak – but Madhavan does not have the panache or physique necessary to carry off the romantic hero scenes. The closest that Milind and Dipannita get is for a hug, but they convey a lot more than the lead pair. You really believe that Milind and Dipannita were made for each other. Both of them have improved a lot since 16 December, their previous film together. Mrinalini Sharma excels as the vamp, even though she has very little screen time.
The main troublemaker here is the script. It is funny in parts, inanely ridiculous in others, unconvincingly romantic in the second half and tediously emotional by the time the end nears. So is it a romantic comedy? An emotional drama? Or just a love story? It's almost as if the writer couldn't make up his mind and so decided to string elements from all genres together. We can't make up our minds either. What we do know is that it is an unnecessarily complicated marry-go-round that you might want to see at least once. Go in with zero expectations and you'll find just about enough to come out of the theatre smiling.
ALSO READ: 'Heartbreaker' team accepts 'Jodi Breakers' is not a copy