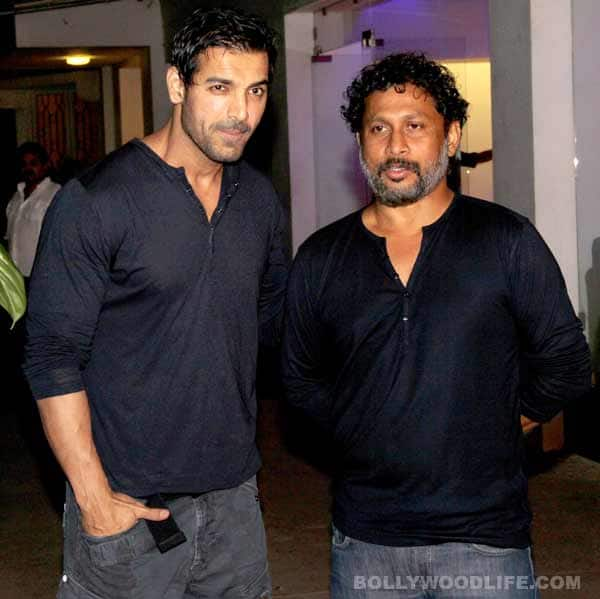 Buzz is that the Madras Café director and actor will soon be working together again
When John Abraham teamed with Shoojit Sircar for Madras Café, the audiences loved what the duo delivered. Now we hear that the director and actor will be coming together again for one more film, which is based on Mohun Bagan's victory against East Yorkshire Regiment on July 29, 1911. India was under the British rule back then. Mohan Bagan was founded in 1889 and its players used to play football against the British team, barefoot and in folded dhotis, while the British players wore shorts and boots! Interesting, hai na? Will the hunkalicious John look sexy in dhotis, we wonder.
Anyways, Shoojit confirms the news, says, "Though John did not quite unveil his wedding plans, I knew something like this was about to happen. So, I gifted him the script in advance. And yes, he loved it. Mohun Bagan's win is an amazing story; for me, it's the real Lagaan." The director also talks about John and his love for the game. He says, "Both of us love football. In fact, when not shooting, we engage ourselves in the game."
Previously, John had played football onscreen in the film Dhan Dhana Dhan Goal, in which he was paired opposite his former flame Bipasha Basu. That film was average at the box-office. We wonder if playing the same game again onscreen will prove to be more successful this time around, with a new lady love aka luck (Priya Ranchal) in his life. Let's wait and watch!