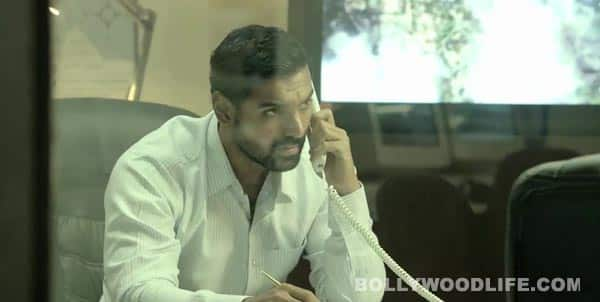 The Tamil version of Madras Cafe is yet to get clearance for release this Friday
Bollywood actor-producer John Abraham Wednesday urged "all of Chennai" to support the release of his film Madras Cafe, which Tamil activists have denounced as "anti-Tamil". "I would like to urge all of Chennai to support Madras Cafe as a film and release it, as it is a credible film made with a lot of heart and it gives audiences something novel to be entertained about," John said in a statement.
The movie, directed by Shoojit Sircar and produced by John, is said to be on the Sri Lankan civil war that ended in 2009. The Madras Cafe team had to face the ire of Tamil activist groups such as Naam Tamizhar and MDMK, who sought a ban on the film contending that it portrays Liberation Tigers of Tamil Eelam (LTTE) cadres as terrorists. John has said he won't give in to "bullying tactics".
The Tamil version of Madras Cafe is yet to get a clearance for release from the Central Board of Film Certification, the Madurai bench of the Madras High Court was told Wednesday. "A Madurai bench Wednesday observed that the Tamil version should not be released without an appropriate certificate. The case has been posted to September 3," said petitioner B Stalin. Stalin, an advocate, had filed a PIL seeking a ban on the film, alleging that it contained "objectionable content" and might lead to law and problems if released.
The film came under the scanner after Tamil activists alleged that it portrays the LTTE cadres as terrorists. After attending a special preview on Sunday, the objection grew stronger.
Tamil filmmaker Seeman, head of Naam Tamizhar (We Tamils) group, said the film was "nauseatingly anti-Tamil". In a related development, the Bharatiya Janata Party's Tamil Nadu unit Chief Pon Radhakrishnan said the movie should not be released in any part of the country.
Also featuring Nargis Fakhri, Rashi Khanna, Ajay Rathnam and Leena Maria Paul, Madras Cafe is a fictional story inspired by true events. It is set against the Sri Lankan civil war and also depicts the 1991 assassination of former Indian prime minister Rajiv Gandhi.
The Hindi version of the movie releases Friday, August 23.