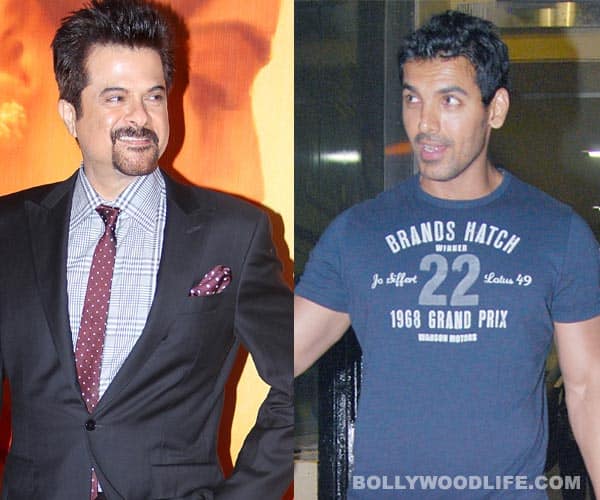 The beefy actor has a miraculous escape on the sets of Shootout at Wadala, as a freak bullet just misses his jugular vein
Accidents on the sets are unfortunate, but are an unavoidable risk that B-town folks face, especially in making exciting thrillers. Be it technicians, stuntmen, actors or even directors, they have all at some point fought with death; sometimes they were lucky and sometimes not. John Abraham recently had a freak accident on the sets of his latest crime caper Shootout at Wadala. The actor was shooting a scene with Anil Kapoor where he was supposed to be fired at by his senior, with a gun holding a blank, a 'bullet' that would make the needed sound and light effects when shot out, but would cause little damage is used correctly. John was supposed to be 'shot' from a distance of 15 feet — the minimum to avoid injury. Instead, Anil shot at John's neck from a distance of only 1.5 feet away! Thanks to Anil's shaky aim, John was not badly hurt – the blank grazed John's neck and collar bone, injuring the muscle man yet not endangering his life.
Director Sanjay Gupta was livid, understandably. And we are stunned. How could the people responsible be so careless, we wonder! But John was cool enough to let it go and insisted it was nobody's fault. The hunk was also brave enough to continue shooting – after some medical attention. Just to add excitement, the entire scene where John almost died has been retained in the film, as it happened. Of course, no re-shoots were done!
So, watch out for it, BollywoodLifers – you may just be witness to the time when John Abraham was almost killed!