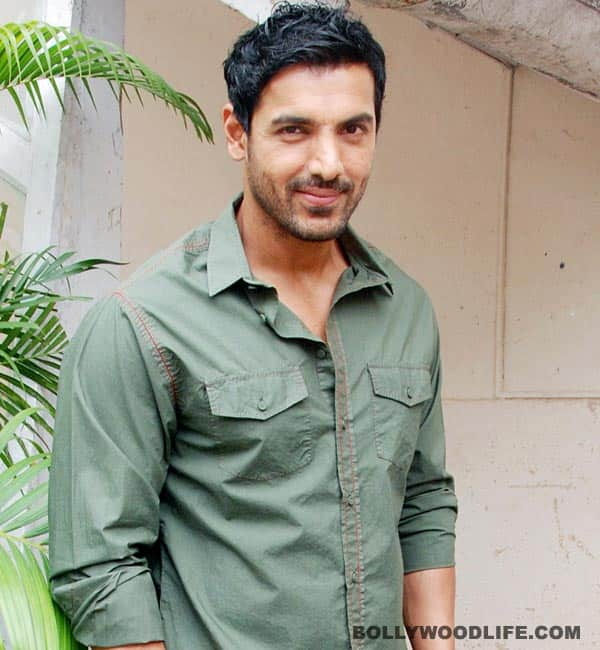 The Shootout at Wadala hunk impresses Anand Mahindra with his strong business acumen at an awards function
Beauty and brains don't go together, that's what people say. And if there's a hardcore body involved too, then the person gotta be dumb! With John Abraham, this has always been the case. His detractors have pointed out time and again to his weaker films and said that the man can only look good; he doesn't have the brains for acting. But they just couldn't be more wrong.
Today, while John Abraham was waiting to collect the NDTV Business Award for Creative Entrepreneur of the Year (for his production, Vicky Donor), he got talking to industrialist Anand Mahindra. The businessman was so impressed by John's knowledge of cinema that he came back and tweeted about it. "Chatted with John Abraham while waiting to receive our NDTV Biz awards (John's Creative Entrepreneurship as a film producer was recognised)" and, "Have to admit I didn't expect such a hefty brain to be embedded in the brawn…John has a solid vision & understanding of Indie Cinema," tweeted Mahindra.
We couldn't agree more, since John took a real risk as a producer with Vicky Donor, where he didn't use his star power but rather had the story speak for itself. So yes, John isn't dumb! Though we wish he could at least go to a proper film school or something. Would be nice to see some nuanced acting from the hunk!