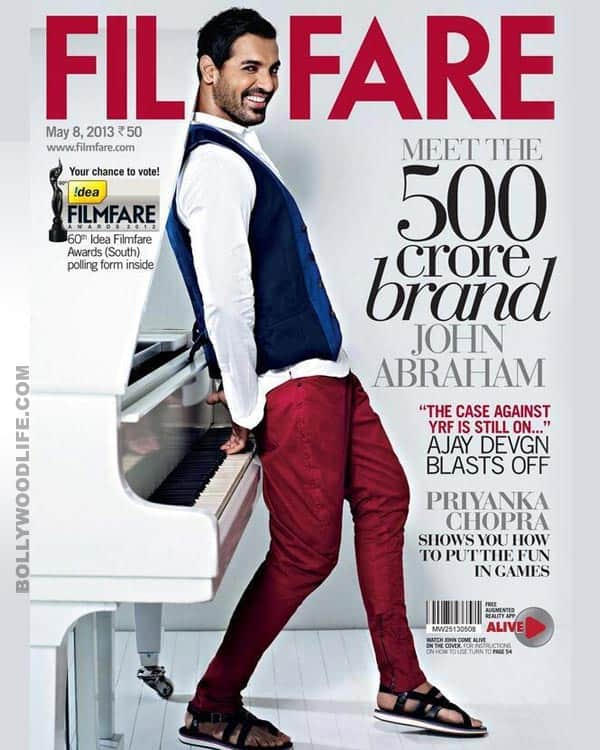 The beefy stud looks like a designers' delight in maroon pants, a stylish blue vest and a pristine white shirt….and those dimples!
John Abraham on the cover of this month's popular film glossy Filmfare is such a refreshing surprise. No close ups, no high-end designer labels, no aesthetic make up or men in tux, just a cheerful lad bringing his metrosexual side to the fore, leaning against a piano and displaying his signature impish grin.
We like Johnny boy's gladiator chappals. The man is making sure that along with his cool fashionable side, he also goes slightly Roman and adds that vintage touch.
The stubble complements his overall look. If he was clean-shaven, we would probably have dismissed him as very model-like.  The stubble and the casual ensemble make him look like a laidback bloke who makes style choices that are effortless. The irony is that he looks like the guy-next-door despite those delicious dimples and that amazing bod…. and that's the beauty of this image.
The white background is classy. The cover is easy on the eye and soothes our senses – we like!