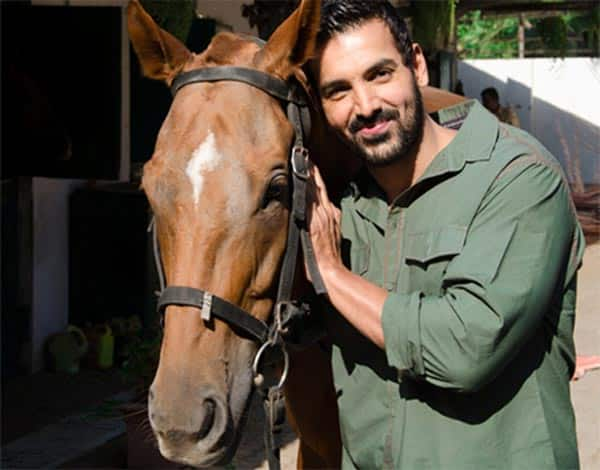 The Madras Café actor has assured to support the movement for banning the historic horse wagons on the city streets and thereby saving the horses of everyday cruelty
John Abraham has joined People For Animals (PFA) and has pledged his support towards the horses that drive the historic Victoria carriages. He has agreed to be the face of the movement for the protection of the horses from everyday cruelty.
The Shootout at Wadala actor wants the financial capital of India to be known as the most compassionate city in the world. He has tied up with PFA to help horses who face unkindness each day while dragging heavy Victoria carriages on concrete roads. Along with this, John has also requested the civilians to avoid the usage of the horse carriages for some moments of trivial fun. He is of the opinion that the usage of the Victoria carriages may be fun for humans but it is very painful and often fatal for the horses.
It has been found out that many of the animals are very sick (almost knocking the death door) but still continue to ply and carry on way to many extra people. Also it has been found out that many of the carriages don't have proper registration and license plates and run illegally and tourists from across India and the globe continue using them rather than reporting it to the authorities.
John along with the NGO has filed public interest litigation (PIL) at the Bombay High Court. They have requested for a ban on all such activities. We think that with the support of eminent personalities like John such a noble deed would definitely see the light of the day. BollywoodLife supports the noble cause.