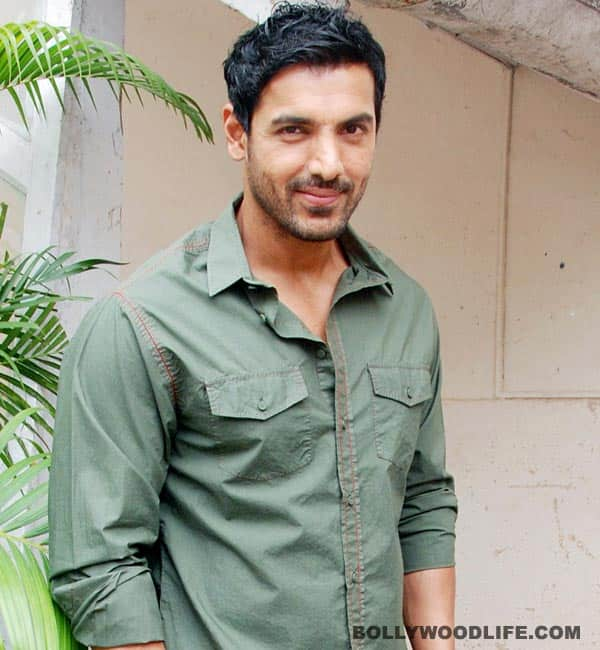 The brawny actor says if it weren't for the Censor Board, he would not mind going full monty
The barest truth can be the most interesting. Bollywood heroes are willing to shed clothes, but draw the line firmly at going shirtless – Salman Khan makes a habit of it, but almost everyone from Shahrukh Khan to Hrithik Roshan to Ranbir Kapoor to, most recently, Jackky Bhagnani has done it. Few will go further. But Neil Nitin Mukesh did – he stripped down to his skin – bad decision indeed! – for Madhur Bhandarkar's halfhearted effort called Jail. And no one else has followed suit, not openly, at least.
But if they haven't yet, it doesn't mean that they won't ever! Beefy hunk John Abraham revealed in a recent interview that he has no issues at all about doing nude scenes in films. He also said that he would have done a nude scene already, had the censors allowed it in Bollywood. "If you ask me if I would do a nude scene in a Hollywood film, yes, I may. But I would not like to do it in Bollywood cinema, because we have our stupid censorship, which would anyway delete those scenes. Why take the pain of shooting those scenes, when I know they will get censored." said the hunk.
Well, this is progress for sure for John. From baring a single – and delightful, may we add – butt cheek to going full on nanga-punga, John sure has come a long way in a short time. So ladies, you tell us now: would you be interested in seeing John Abraham's…err…base essentials? Wink wink!