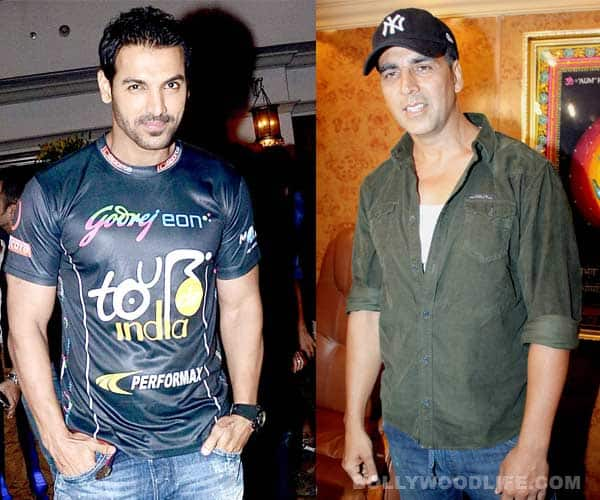 Yes, you read right. The hunkalicious actor has ousted Khiladi Kumar in one more film's sequel. Read n' find out which film are we talking about
John Abraham and Akshay Kumar are the hottest desi boys. The duo not only shared screen space in Desi Boyz but also in the 2005 release – Garam Masala. But recently, what's making headlines isn't any goss about the duo sharing screen space again; but how John has replaced Akshay. Earlier, we'd reported about the beefy actor replacing Akki in the sequel to Phir Hera Pheri. Now we hear that John will not only replace Akshay in Phir Hera Pheri 3 but also in the sequel to Awara Paagal Deewana.
Did you know? In Hera Pheri as well as Awara Paagal Deewana, the audiences were entertained by the trio Akshay Kumar, Suneil Shetty and Paresh Rawal. And John has replaced Akki to be a part of the trio on both the film's sequel.
Well, we wonder why Akshay won't be a part of this entertaining trio anymore. It's weird that John has replaced him to be a part of the trio in both the films, no? Has there been a fallout? Also, do you think John, Suneil and Paresh will be as entertaining a trio as Akshay, Suneil and Paresh? Tell us what you think, BollywoodLifers!