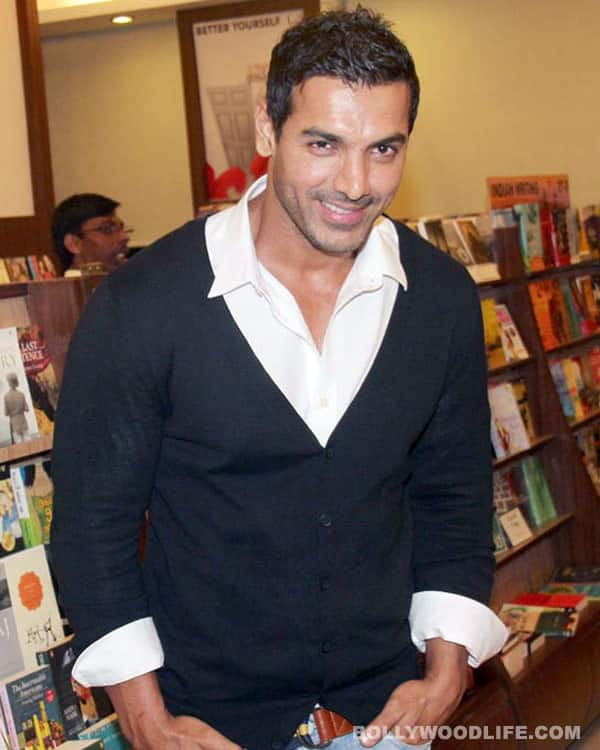 The B-town hunk finally reveals his plans to wed girlfriend Priya Runchal
John Abraham, who has been quite secretive about his relationship with Priya Runchal, has finally decided to speak to the media about his marriage plans. Guess all the rumours about his secret wedding to the banker finally got to him.
In an interview to a daily newspaper, the actor has confessed that he plans to get married to Priya in 2012, but wasn't sure when exactly it would happen. "I am an impulsive guy. So I might get married next week," he said to the paper. It looks like John just can't wait to take the plunge!
But don't expect the industry bigwigs to be present on the big day. John and Priya want to have a registered wedding in the presence of just close family. "It's possible that our wedding might have just the two of us or 10 people, if we include family members," he said. There were rumours that John met Priya at the gym while he was still dating Bipasha Basu, but John clarifies that they met through a common friend. While 10 years with Bipasha couldn't manage to get the actor to this stage, just a year with Priya seems to have changed John's mind. So what's so special about Priya? "I can talk to her about anything. Ours is a very honest relationship. We can tell each other everything. That is the benchmark for a healthy relationship," the actor has said.
Though we are happy for John, we just can't stop lamenting about losing B-town's hottest and most eligible hunk!