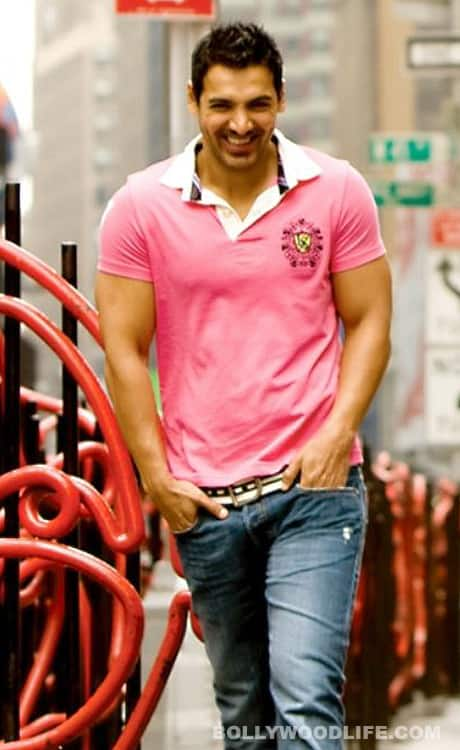 The actor will train for three-four months to croon for Sanjay Gupta's film
From Amitabh Bachchan to current hero Abhay Deol, almost every Bollywood actor has tried his level best to croon at least one song for his film in his career – and we're talking about the untrained singers here. Amitabh first gave his voice for the famous song Mere angane mein and later for many more. Similarly, Aamir Khan sang the superhit number Aati kya Khandala in his milestone film Ghulam. Recently Abhay Deol along with Hrithik Roshan and Farhan Akhtar sang in Zindagi Na Milegi Dobara. Earlier, Salman Khan had also crooned for some of his films. Abhishek Bachchan sang for his hit Bluffmaster and Dum Maaro Dum, while Shahrukh Khan sang Apun bola for his lady love in Josh. And now we have news that Force actor John Abraham is trying to turn singer for his upcoming film. A few weeks ago, it was reported that Pakistani band Strings would be composing the title track for Sanjay Gupta's forthcoming film Shootout at Wadala in which John is playing the lead role. John has confirmed that he will sing the title song and the process will take three-four months to be completed. Strings vocalist Faisal Kapadia, who is quite a good friend of John's, is said to be very excited and happy for John as they are doing a full song with the actor. Faisal is confident that John will give a rocking performance as a singer. John had earlier sung with Strings on stage at an event and Faisal remembers him having a very nice voice quality. So, will John Abraham be able to intone the song for Shootout at Wadala? You tell us!
ALSO READ:
John Abraham to work with Sylvester Stallone and Gerard Butler?