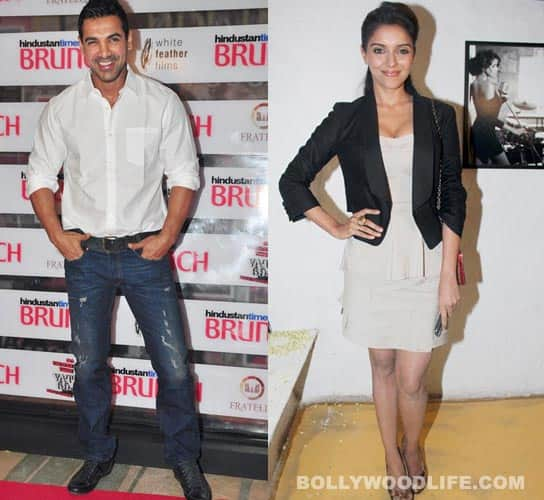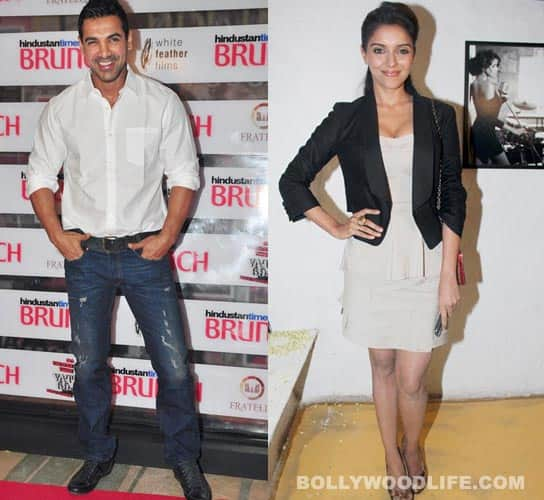 It seems the beefy hunk has been insisting his Housefull 2 co-star Asin marry a Malayalee. Just when we were wondering why Mr Abraham is coming up with such random ideas, we found the answer
John is a half Mallu by birth as his dad is a Keralite. So what exactly is The Desi Boyz actor hinting at by asking Asin to marry a half Mallu like himself? Does he have a serious soft corner for the babe or is the Casanova simply back to his flirtatious ways? We haven't figured it out yet but we wonder what current girlfriend Priya Marwah's reaction to all this would be. Along with suggesting marital options, John has been satiating his craving for Kerala food by asking co-star Asin to get appams for him on the sets of Housefull 2. Although the Force actor doesn't understand a single word of the language, he is quite attached to the culture 'coz of his dad. Now aren't these cues enough to decode that Asin is next on John's flirting list.
We think all work and no play is making Johnny boy look out in new directions. Guess he needs to spend more time with his ladylove, maybe that would turn out to be a great cure for his roving eye….