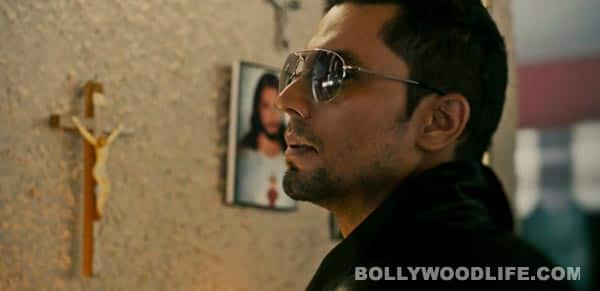 The producer of A Wednesday's producer is back with yet another thriller and was seen promoting it recently
Producer Anjum Rizvi along with Aatef A Khan and K Asif is all set to release Ahishor Solomon's directorial debut John Day. The film stars Naseeruddin Shah, Randeep Hooda and Elena Kazan. The producers, director and film stars including Vipin Sharma and Sharat Saxena gave an insight into the film's plot at the press con that was recently held.
Solomon said, "Within every saint there is a beast hidden and behind every beast there is a story. Few circumstances in life can bring out the beast within you. The thin line which separates the saint and the beast, the good and evil is going to be blurred and broken forever and that is John Day." Deep thought, but sounds interesting!
Randeep will reveal the beast inside him in this film. At the press meet, he said, "My character in the film grew up in an orphanage. Life hasn't been fair to him and he treats life the same way it has treated him. There is no love in him, he is an actual animal." Elena said that she plays a woman with a dark past and no future. Also, Naseeruddin Shah will play a saint as opposed to Randeep's beastly character.
With so much mystery around the film's plot and characters, John Day will sure attract audience (at least for curiosity's sake!)