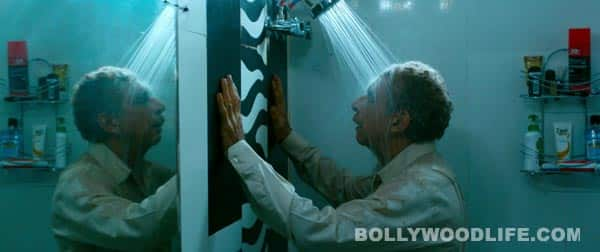 The first trailer from the film promises a gritty and edgy thriller
Randeep Hooda, who started his career alongside Naseeruddin Shah in Monsoon Wedding, is all set to team up with the veteran actor whom Randeep calls his 'guru'.
In the upcoming film John Day, Naseer and Randeep team up in what is looking like a slick action flick where Randeep plays the character of a hit man. Reportedly, his character is based on the role of a cold blooded killer played by Javier Bardem in the 2007 Oscar winning movie No Country 7 for Old Men. Apparently, Hooda's character is a dark and humorous one as is it visible from the movie trailer, while Naseeruddin Shah seems at the peak of his career as he deftly threatens the bad guys that he would destroy them!
With thrillers seeming to be the in thing these days, we're glad to see how this one will play out come September 13! But for now, check out this impressive trailer of the upcoming revenge thriller!