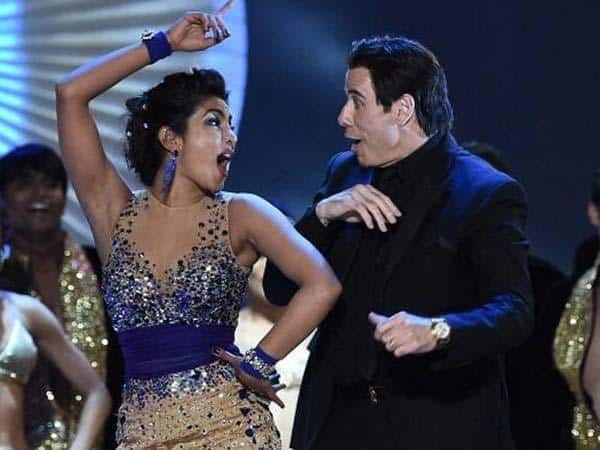 Piggy Chops ruled IIFA this year. From interacting with the Usual Suspects star Kevin Spacey to walking the red carpet and performing with the sought-after actor John Travolta, Priyanka was shining like a diamond at the gala affair. How did Bollywood celebrate its gorgeous asset, read on to find out…
Priyanka Chopra has been having the time of her life. After releasing her third international single- I can't make you love me- the Exotic babe hasn't had the chance to step down from clod nine. And why would she if a Hollywood veteran like John Travolta praises her musical and acting talent at India's biggest celebration of Bollywood!
John Travolta was seen raving about Piggy Chops' hit single Exotic. Priyanka was overwhelmed by the praise as the compliment came from Travolta who is equally talented musically as he is in terms of acting (remember Greece?)
Hollywood might be warming up to Priyanka as she was also seen hosting an acting master class with Academy Award winning actor Kevin Spacey, where the two actors discussed about cinema. The actor who is ruling television currently with his show House of Cards also expressed his desire to work with PeeCee in a film!
Looks like it's Priyanka's year in Bollywood and we just hope that the beautiful babe cashes in on the opportunities. Don't you agree with us?